This article walks through how a Highwire Admin can add a user to the profile or how to edit user permissions. Please note only the Admin user has permission to add or edit a user.
1. Navigate to the Team tab in the Company section on the navigation bar on the left side of your screen.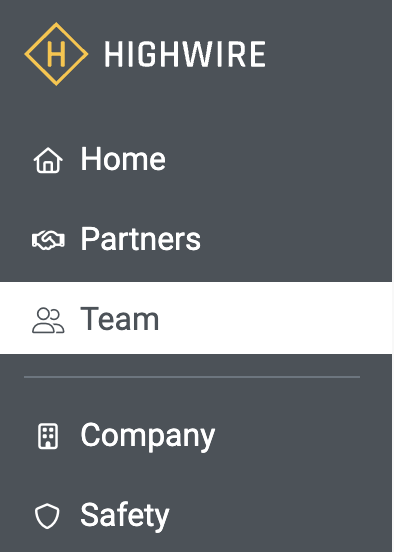 2. Select the button 'Invite User'.

3. Add the new user's country, contact information, job function, and user permissions.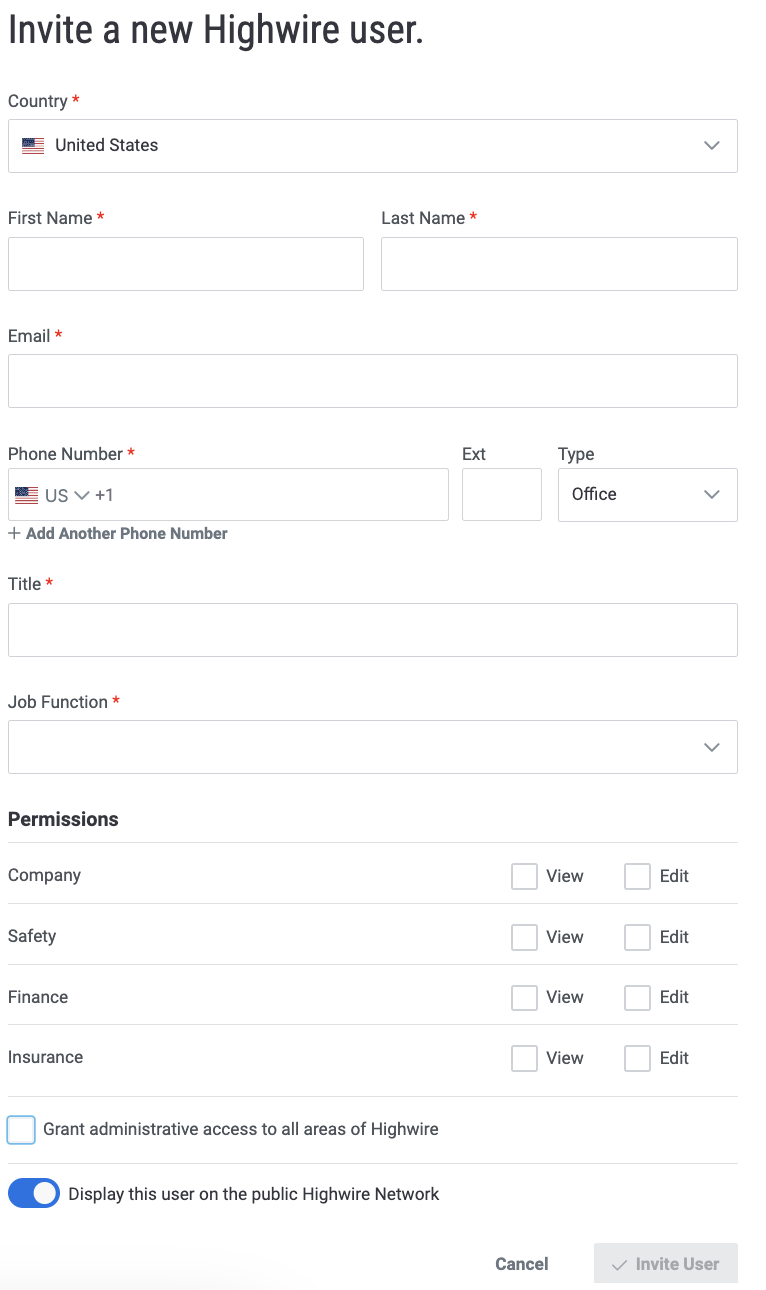 4. Determine if the user should have view or edit access to the following sections of your Highwire profile. Select each section as required.
Company

Safety

Finance

Insurance
Please note that not all profiles will require Financial or Insurance assessments.
5. Select the "Grant administrative access to all areas of Highwire" box if the user should become and administrator and be able to access billing information or have the ability to update user accounts.
6. Click the Invite User button to finish the process. The user will receive an email that will prompt them to create a password and log in to Highwire.