This article details how to identify incomplete sections of your profile and how to complete them.
You will receive an email after you enroll if your profile contains any unfinished sections. You can log in to your account and click on the Assessments progress bar at the top of the profile. Any remaining tasks will be highlighted in red. Clicking on the drop-down will display the missing information, as shown below.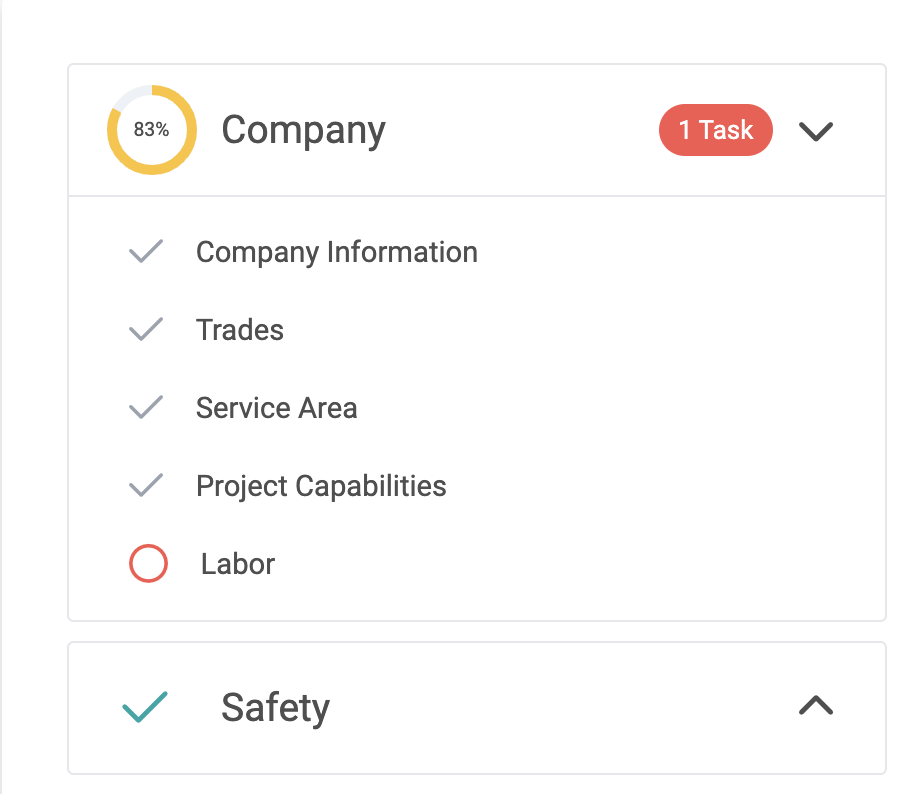 Click on the task with the red circle to be brought to that unfinished section. Identify any missing fields and fill in any details or select the appropriate answers. Once you complete the necessary Safety or Finance sections, a quality check will be conducted within 24 hours, and your score will be calculated. Once a score is calculated, your profile will be shared with the hiring clients you've selected on the Partner's list. You can read more about your score here.
You can also see an overview of your profile completion on the Home page of your profile.