This article explains h
ow to generate an invoice for your records before you make a payment and
how to find a receipt after completing your payment.
GENERATING A RECEIPT
Any user on the profile can generate a receipt. To generate a receipt:
Log into your profile at

www.highwire.com.

Go to the Safety tab.

Click on the Print Receipt blue page icon link in the Profile Status section.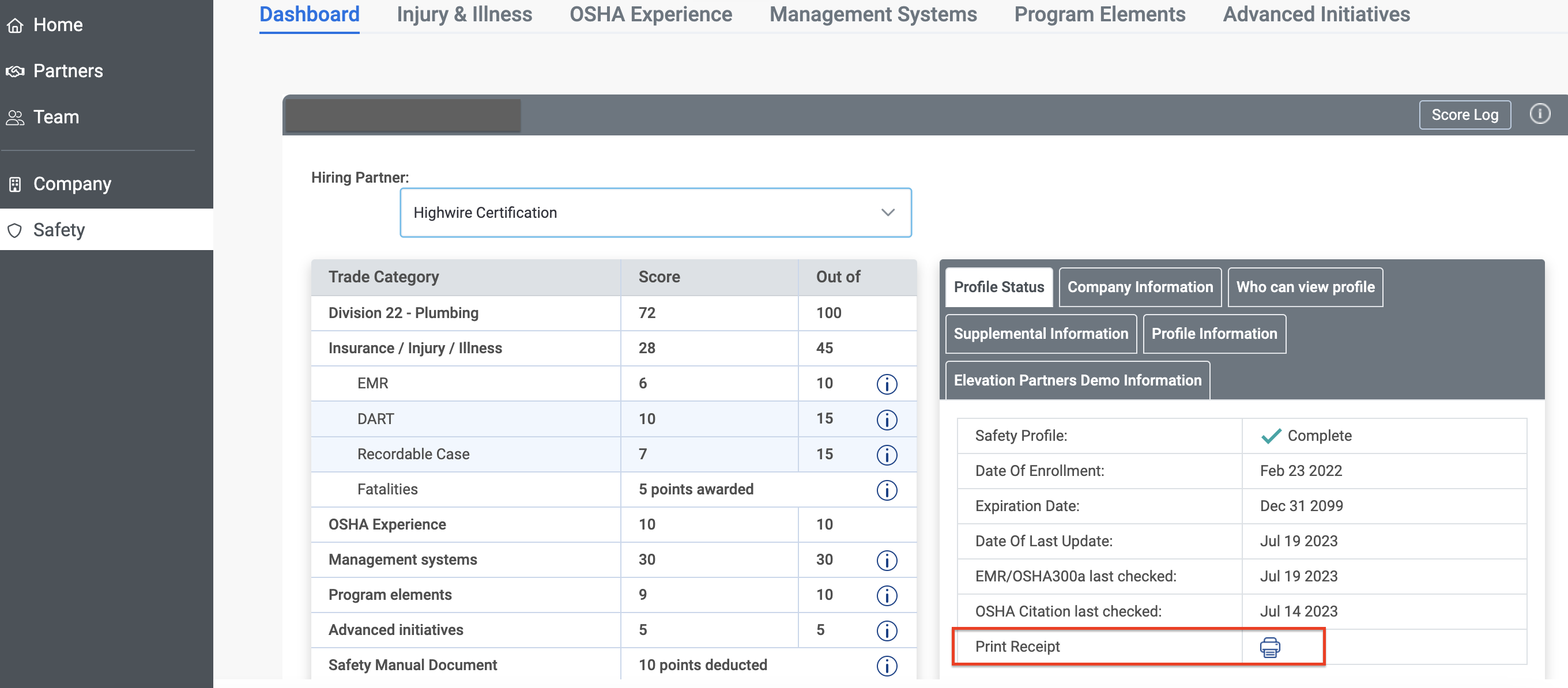 Your receipt will open in a new browser tab for downloading and/or printing.

Upon payment, a receipt is also sent to the primary contact email address on the profile and you can download the receipt from the post-payment screen.
GENERATING AN INVOICE
Only administrator user roles are able to generate an invoice. To generate an invoice as an admin:
Click your name in the top right corner of the screen.

In the dropdown menu click 'Manage Subscription'.




Click 'Generate Invoice' - a new window will open that will allow you to download the invoice as a PDF.

Admin users on the profile are also able to view the full billing history on the profile by scrolling down past the subscription details. Here admin users can download individual receipts for historical transactions.

Updated