Visit our website at www.highwire.com.

Select the "Get Started" button in the top right-hand corner of the page.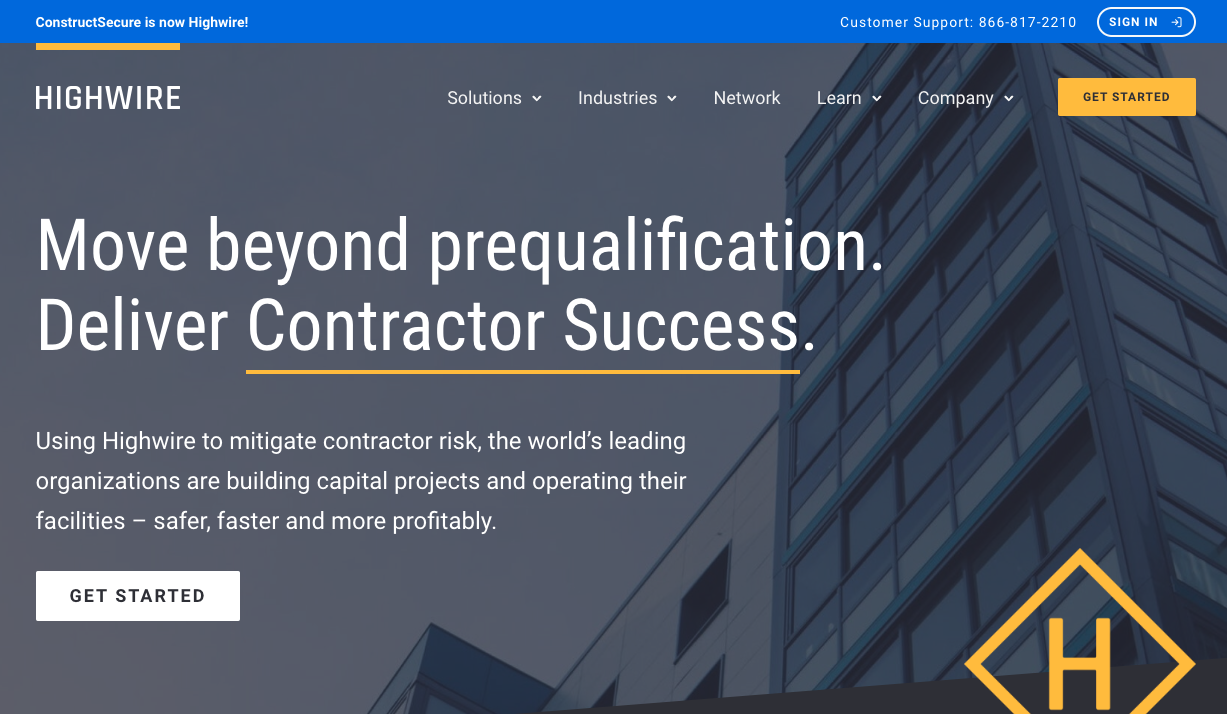 3. Then select "Enroll Now".
Please contact us here if you would like to know if a profile may already exist for your company.

You will be prompted to identify your "primary hiring partner" that you would like to be able to view your profile. Please note that you will be able to select additional hiring partners as you continue through the enrollment process.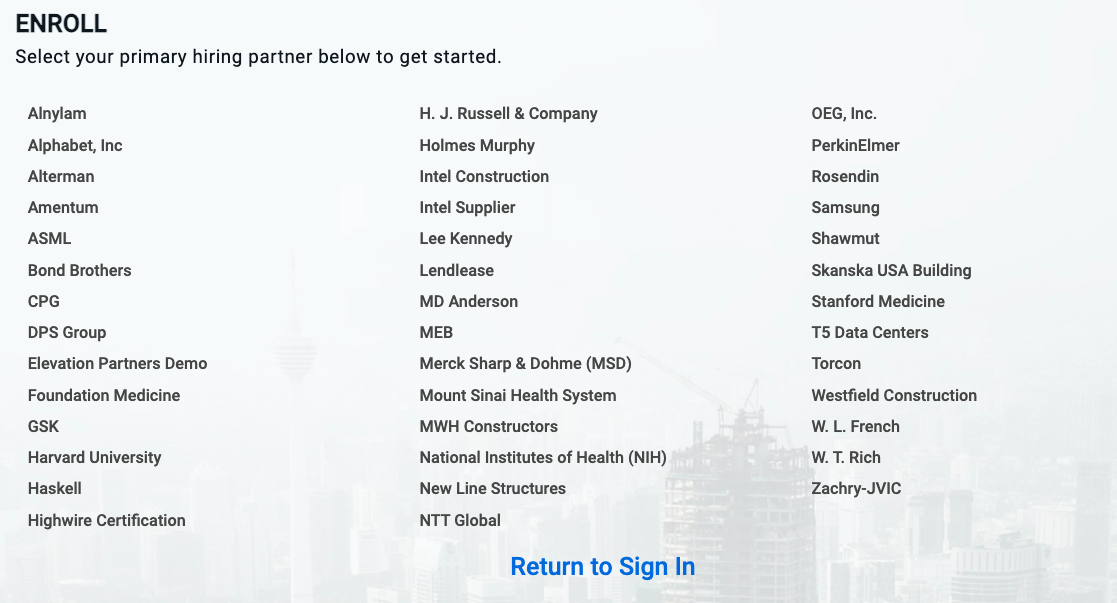 Next, you will navigate through our enrollment pages and be prompted to enter the following basic information about your company, agree to terms and conditions and create a username and password.

Important notes:
Fields with a red asterisk

*

are the required fields for entry.

Total Company Annual Revenue should equal the gross annual revenue for your company, not the revenue generated for a project(s) hiring partner.
Step 1: User Profile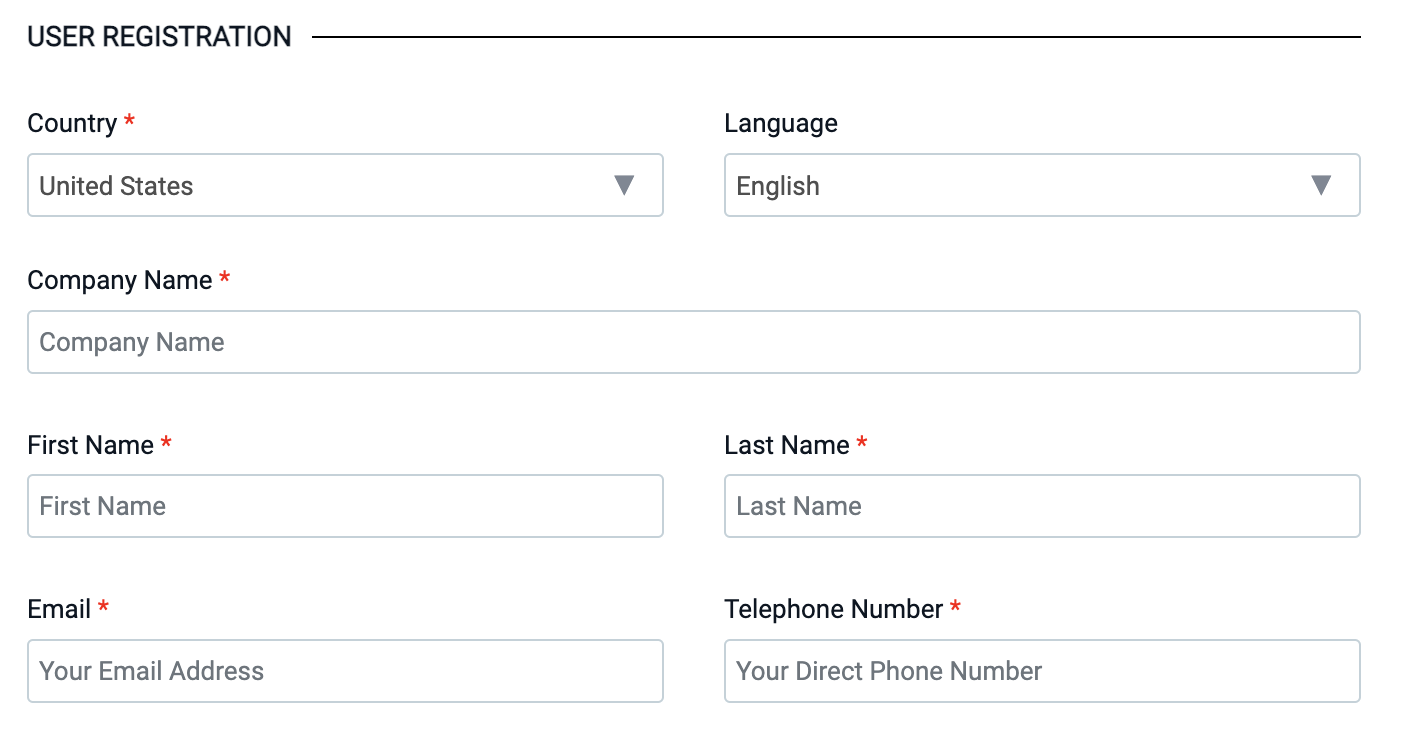 Please enter your company email address and create a password.
Click "Continue" to proceed to Step 2.
Step 2: Business Overview
Company Information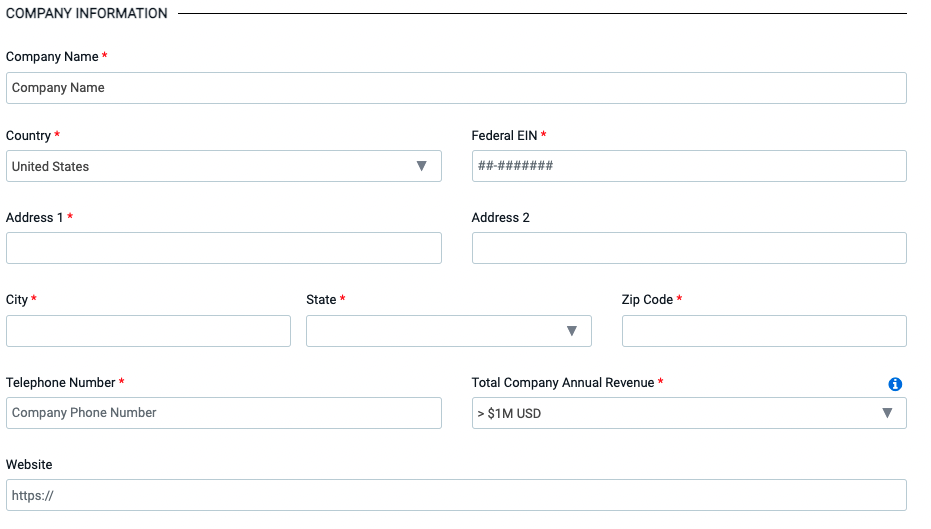 Trade Description

Within this section, you will select the trade category most appropriate for the type of work you perform. Take care to select the right category as hiring partners or general contractors will often search by trade category to find eligible bidders. Use the small arrows to open the sub-menus for more categories to choose from.
Construction Contractors

:

Choose a trade or trades from this list if your company is a construction contractor.

Facilities Maintenance & Equipment Suppliers:

Choose a trade or trades from this list if your company provides facility/building maintenance services or if your company is delivering equipment/materials to the client site.
It is important to note that selecting multiple trade categories or hiring partners/GCs may impact the pricing associated with your enrollment. More information about pricing can be found here.
Hiring Partner List
Select any additional client or general contractor that

you would like to have the ability to view your profile. Adding additional hiring partners or general contractors could provide you with more bidding opportunities because your company name will appear on their list of eligible bidders.

Click "Continue" when you are finished entering your information. You will then proceed to the payment screen on Step 3 and will be able to complete your enrollment and other assessment details.
We offer several currencies for payment. You will see the option to pay in EUR, USD or CHF depending on the country you have selected for your company origin.
Next Steps:
Once payment is complete, you will be prompted to set up your security questions and continue to fill in crucial information regarding your company. You will find more helpful information about what you will need to complete your profile in the articles below:
Getting Started - International
Please explore our other articles within the Highwire Help Center, as they will assist you with completing your new Highwire profile. You can find the help center here.
Updated