If a contracting partner achieves a safety score between 85% - 95%, they receive the Gold Award. A safety score greater than 95% receives the Platinum Award. These awards offer a number of benefits to help elevate your company, drive new business, and potentially save you money. These awards reflect your commitment to improving your risk management culture and signal that your business is safer, more financially viable, performing better work, and winning more business.

Benefits include:
1. Achievement Certificate: Includes all your safety information verified by an independent 3rd party. This certificate allows you to present it to your insurance agency for possible discounts on workers' compensation and general liability.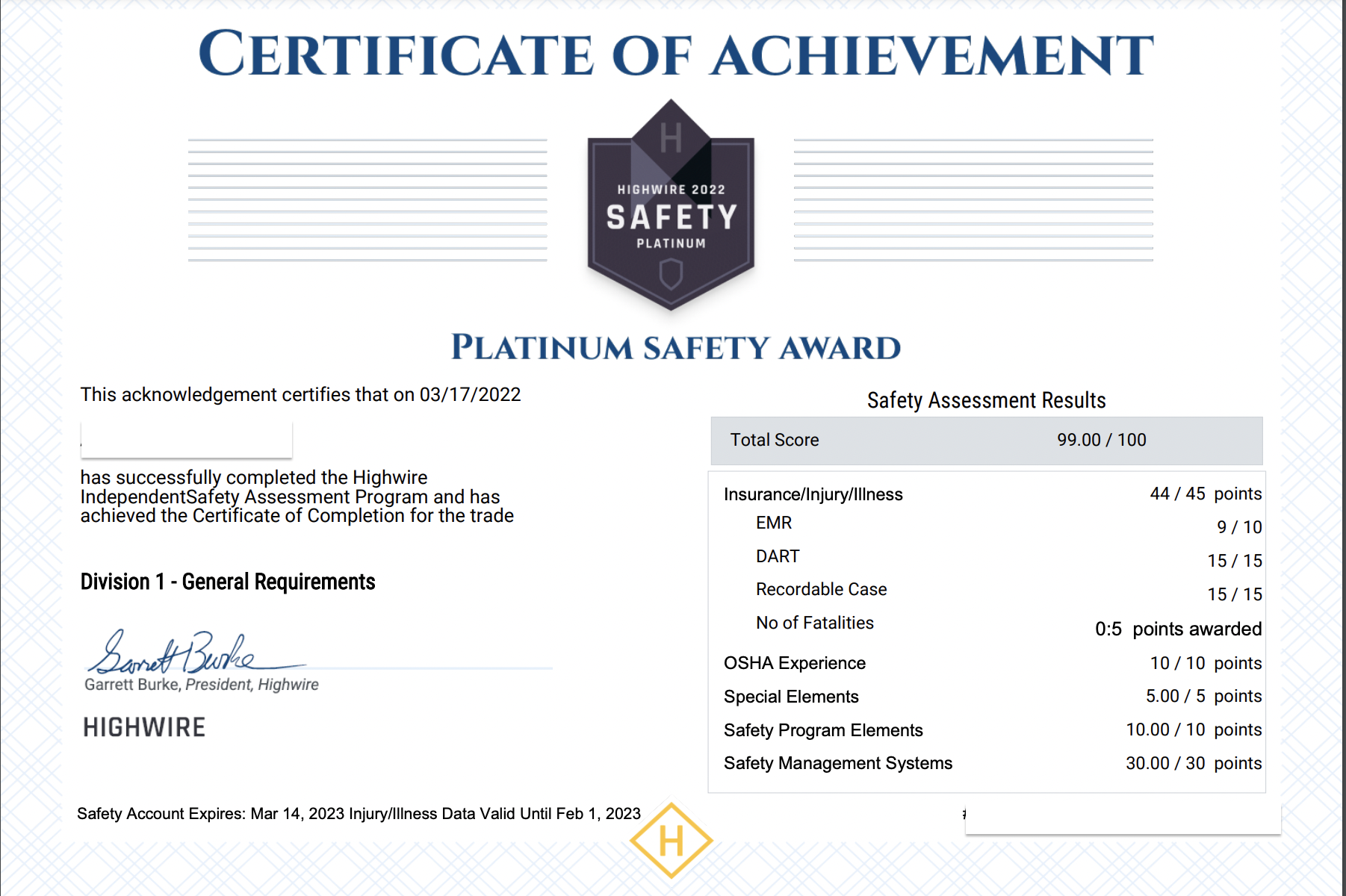 2. Press Release: All recipients receive a digital press release announcing the achievement. You can add it to your website or emails to notify customers and prospects of your company's focus on maintaining safe job sites.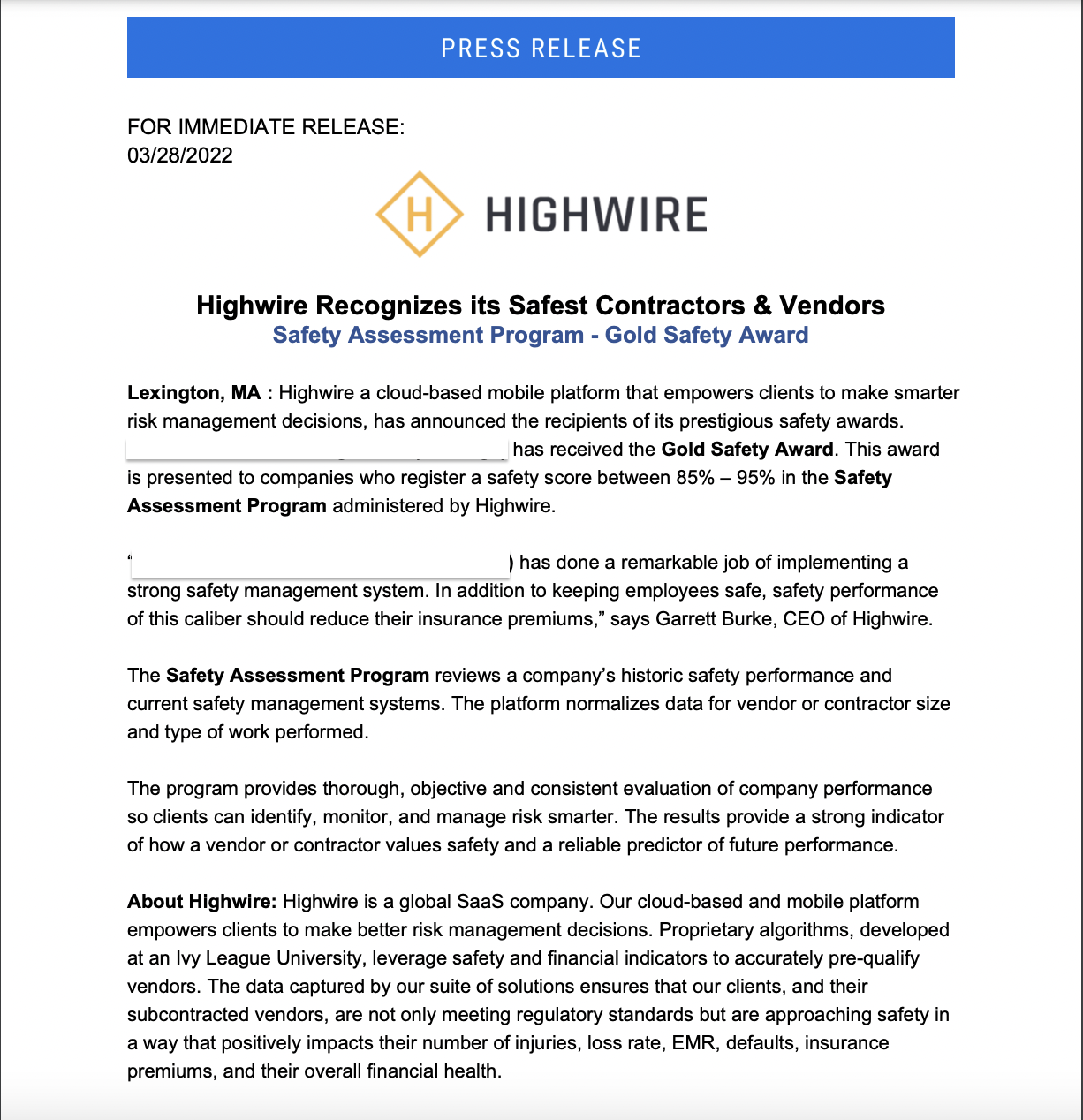 3. Award Graphic: Prominently display the Safety Award on your company's homepage and social media accounts. Include it in all marketing and sales material.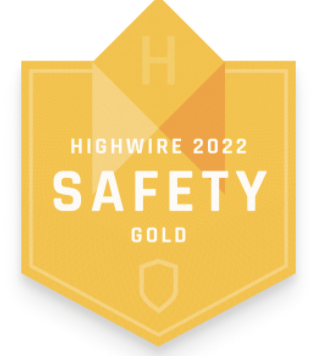 .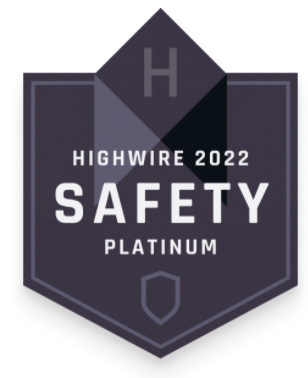 Where can I find my Certificate, Press Release, & Award Graphic?
Go to

www.highwire.com

and log in to your profile.

Click the Safety --> Dashboard tab

On the bottom right-hand side of your screen will be a Safety Award box.

Click Download Certificate

Click Download PR for the press release

Click on the award image and when a new tab opens, right-click the image and select 'save image as' to save to your files.