This article details how to identify and fix incorrect data on your profile and is only related to companies with a company address located in the United States or if your company performs work within the United States.
The reason(s) why your profile is marked as Incorrect Data can be found by logging into your profile, clicking on the Dashboard tab, or clicking the section that has a red incomplete icon. Incorrect data will only be found on either the Injury & Illness tab or the OSHA Experience tab.
Hovering over those tabs or clicking on those tabs will display the data that requires an update.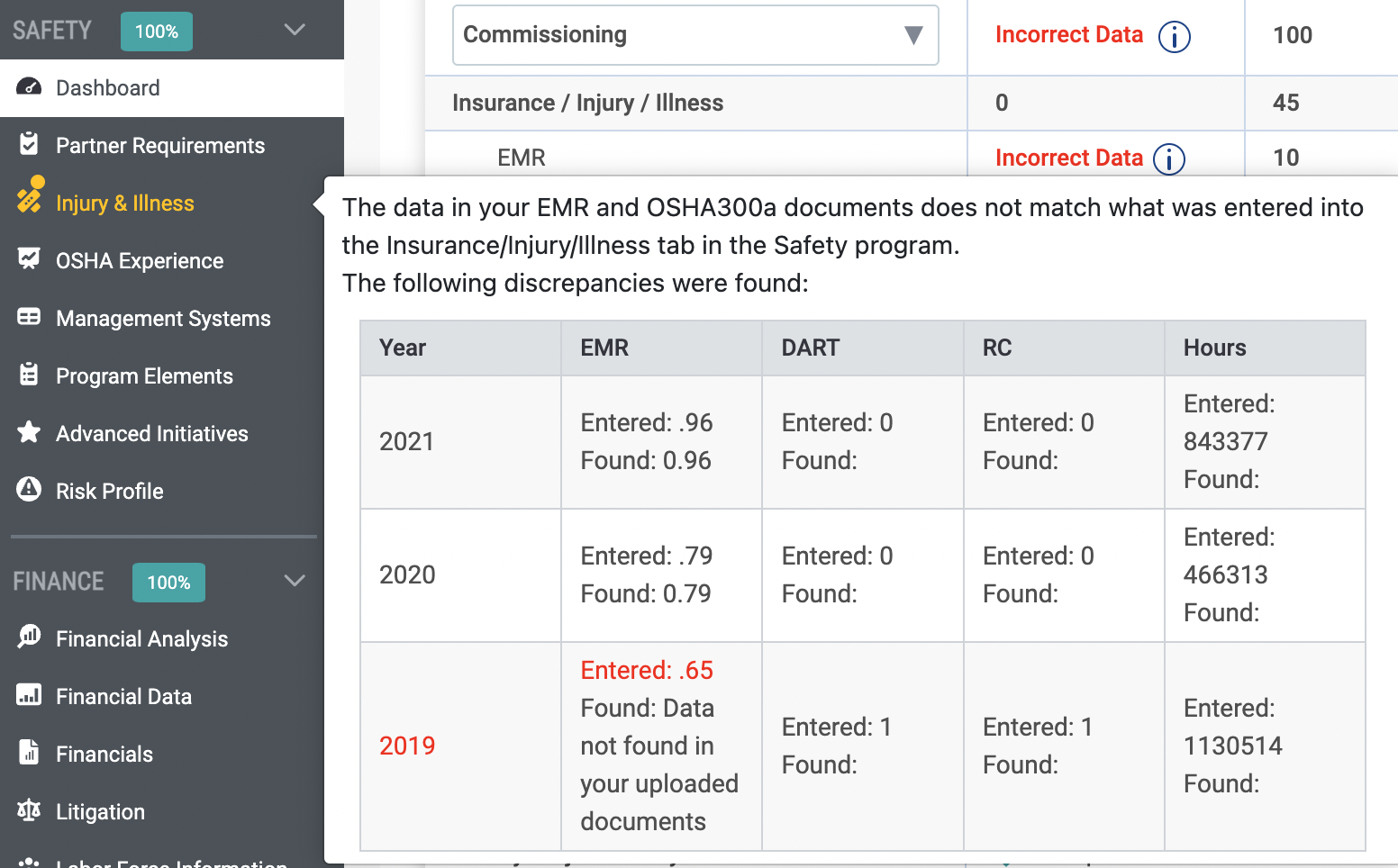 You can also click this button

within the tab to display the data that was found to be incorrect.
Another way to find the data is from the Dashboard tab. Clicking on the

icon will open a pop-up box listing the reason(s) why your profile is marked as Incorrect.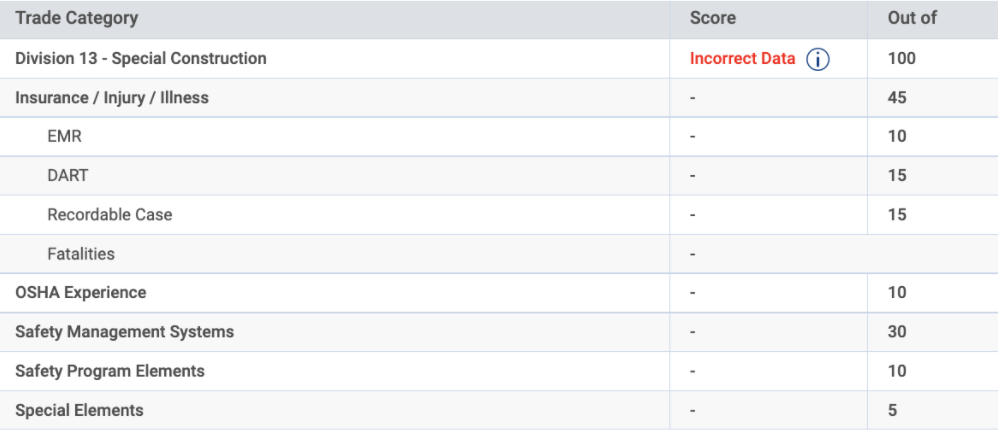 A safety profile will be marked as 'Incorrect Data' for a few reasons. Below is a list of potential incomplete reasons within each tab on your profile.
Insurance/Injury/Illness tab
OSHA 300A data entered doesn't match the OSHA 300A forms uploaded for any given year. Example

: Total Employee Hours worked is entered as 3,000, but the uploaded form states 3,500.

Uploaded OSHA 300A form(s) does not have a signature and/or is not dated.

OSHA 300A forms have not been uploaded for each year or the incorrect forms were uploaded.

An OSHA 300A form that is uploaded is uploaded to the wrong year.

The EMR number entered does not match the rating listed on the uploaded EMR document.

The EMR documentation uploaded does not list the EMR for that year.
OSHA Experience Tab
The "Has your company had any OSHA citations in the past 3 years" question has been answered as 'No', however, citations were found for your company on osha.gov.

The citation information entered, doesn't match the citations information found on osha.gov.
Once you have filled in new data, a score will be generated after our quality team reviews this new information. This takes approximately 24 hours.