Updating Financial Information
Highwire is the leader of the Contractor Success movement for builders and owners of capital projects. The world's most admired organizations use Highwire to ensure their contracting partners deliver great work, on budget and on schedule, by collaborating with them to dynamically mitigate safety, financial, quality and sustainability risks throughout every project lifecycle.
You may have received an email indicating that Financial updates are required for your account, as it is time to do the annual update of all documentation and financial data. If you have updated your profile recently, please review the sections in the email to confirm the data is up to date for the current calendar year.
You will need to make sure that you have the most updated Financial Statements for the current year and/or interim financial information for Q1 , Q2, and Q3 for the current year.
If your company cannot produce an audited/reviewed/compiled statement for the current year, the following documents are required:
Income Statements, Balance Sheet, Cash Flow Statements for the current year
If you believe you already have this information updated this year, then please check that the following fields also have the most up to date information.
Expected Annual Volume This Year

Largest Contract Completed in Last 3 Years (Update as necessary)

Annual Volume of Work Performed

Largest Contract Completed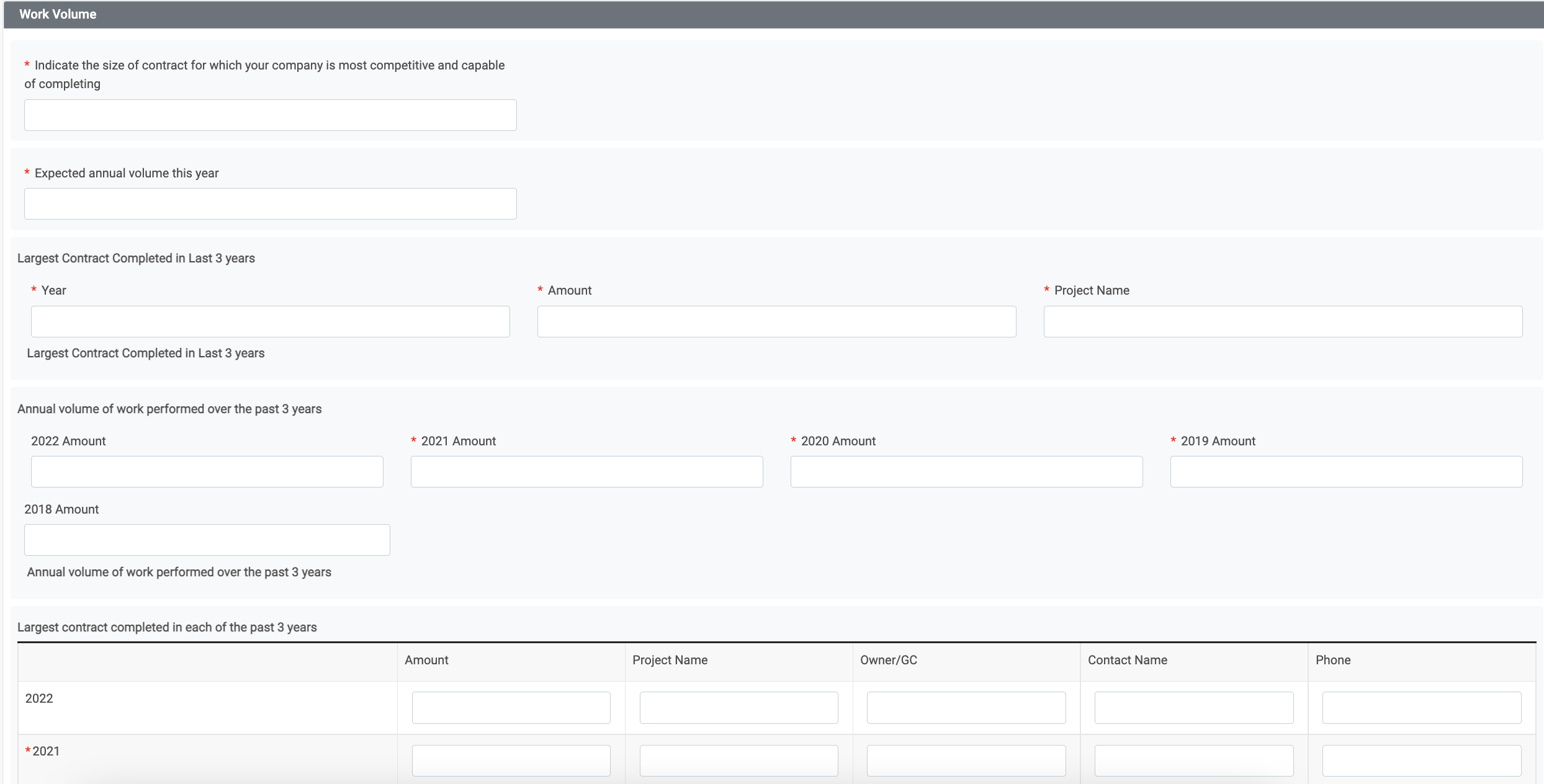 You will also need to confirm that the Surety Insurance information is still valid. You should be seeing a red icon next to the tab of incomplete or expired information.