This article details the languages we offer, and how to configure the language displayed on your Contracting Partner profile.
If you are looking to enroll with Highwire, we offer many options for your preferred profile language. As you enroll, you can select the languages you prefer for your profile. This allows you to see all the profile questions and assessments in your native language.
Language options are displayed based on the country you select for your company address. The hiring partner will see your profile in the language they use on their profile. So if you select German, but the hiring partner is English speaking, they see your profile in English.
The example below is showing if you select Germany as your company's country, you are able to choose from English or German as your profile language.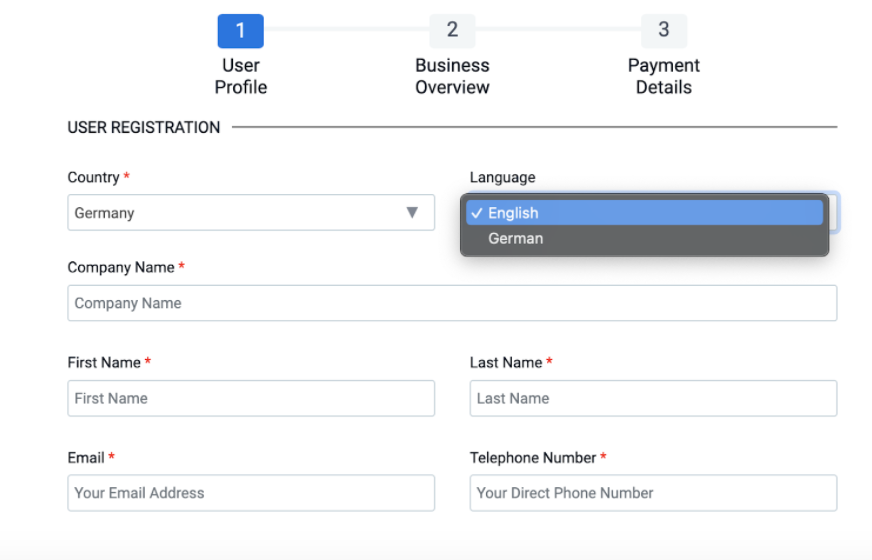 Safety
Dutch
English
French
German
Italian
Japanese
Korean
Portuguese
Simplified Chinese - China, Malaysia, Singapore
Spanish - Latin American
Traditional Chinese - Taiwanese
Finance
English
Portuguese
Simplified Chinese - China, Malaysia, Singapore
Spanish - Latin American
Traditional Chinese - Taiwan