This article guides users on how to log in to the Highwire App and defines the various navigation icons within the app.
First, download the free Highwire app from the App Store or Play Store. Your username is your company email address. If you have forgotten your password use the 'Forgot Password' link.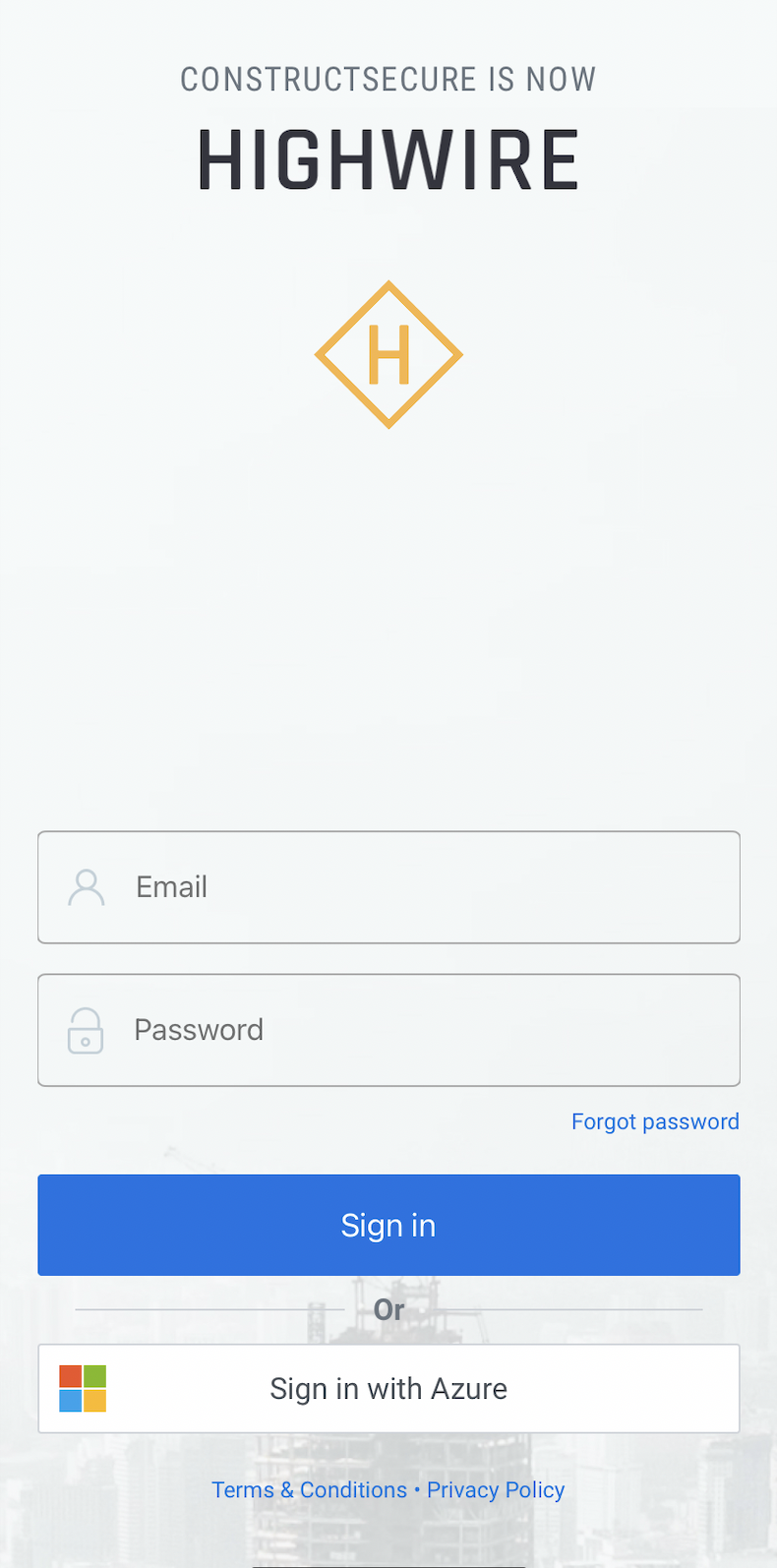 You can enable Touch ID login using the 'Settings' gear in the bottom right-hand corner.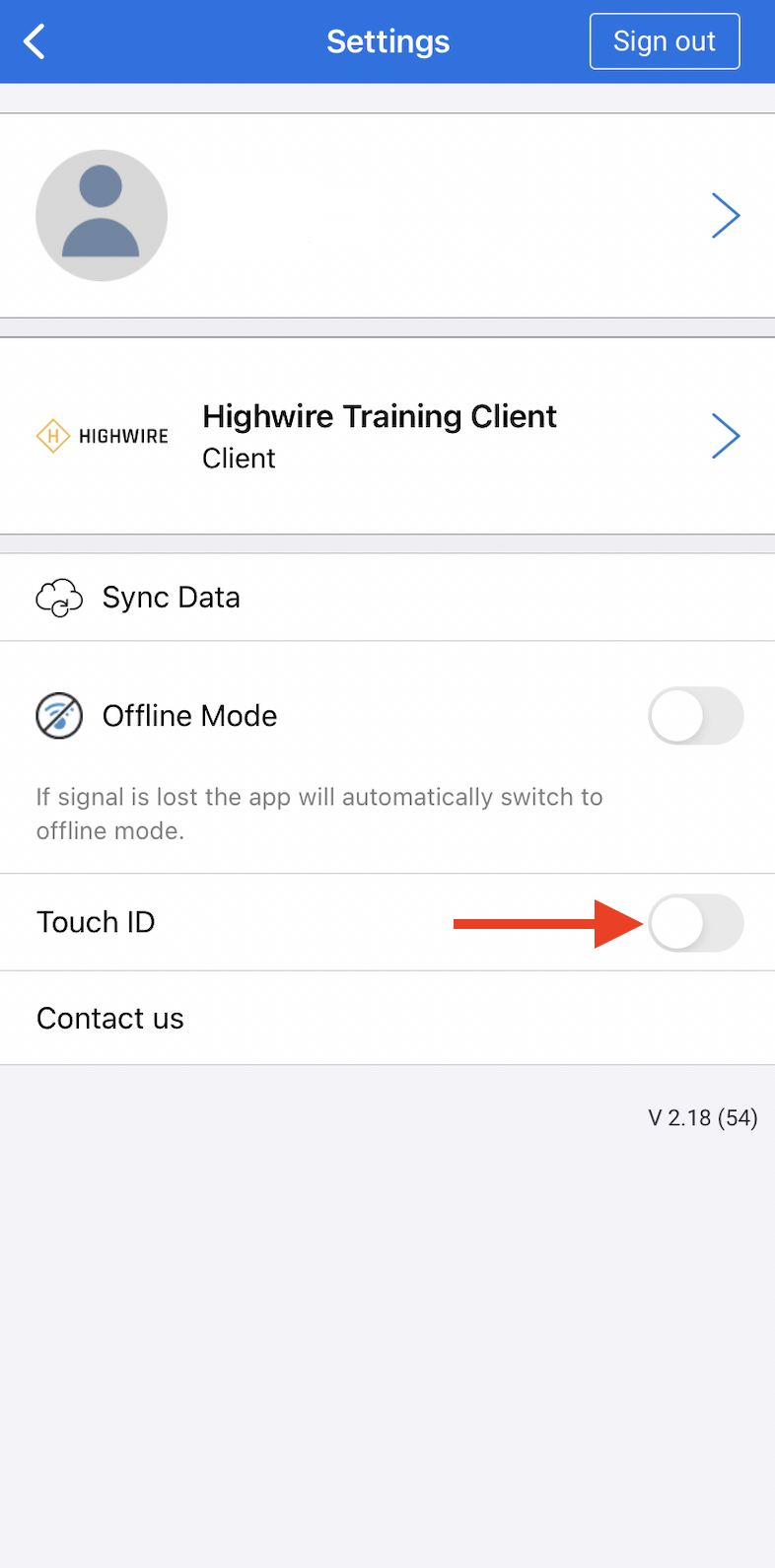 After login you will see the main menu. From here you will be able to create a new inspection, open and edit an existing inspection, or if you have any Assigned Inspections, you can view and manage those inspections.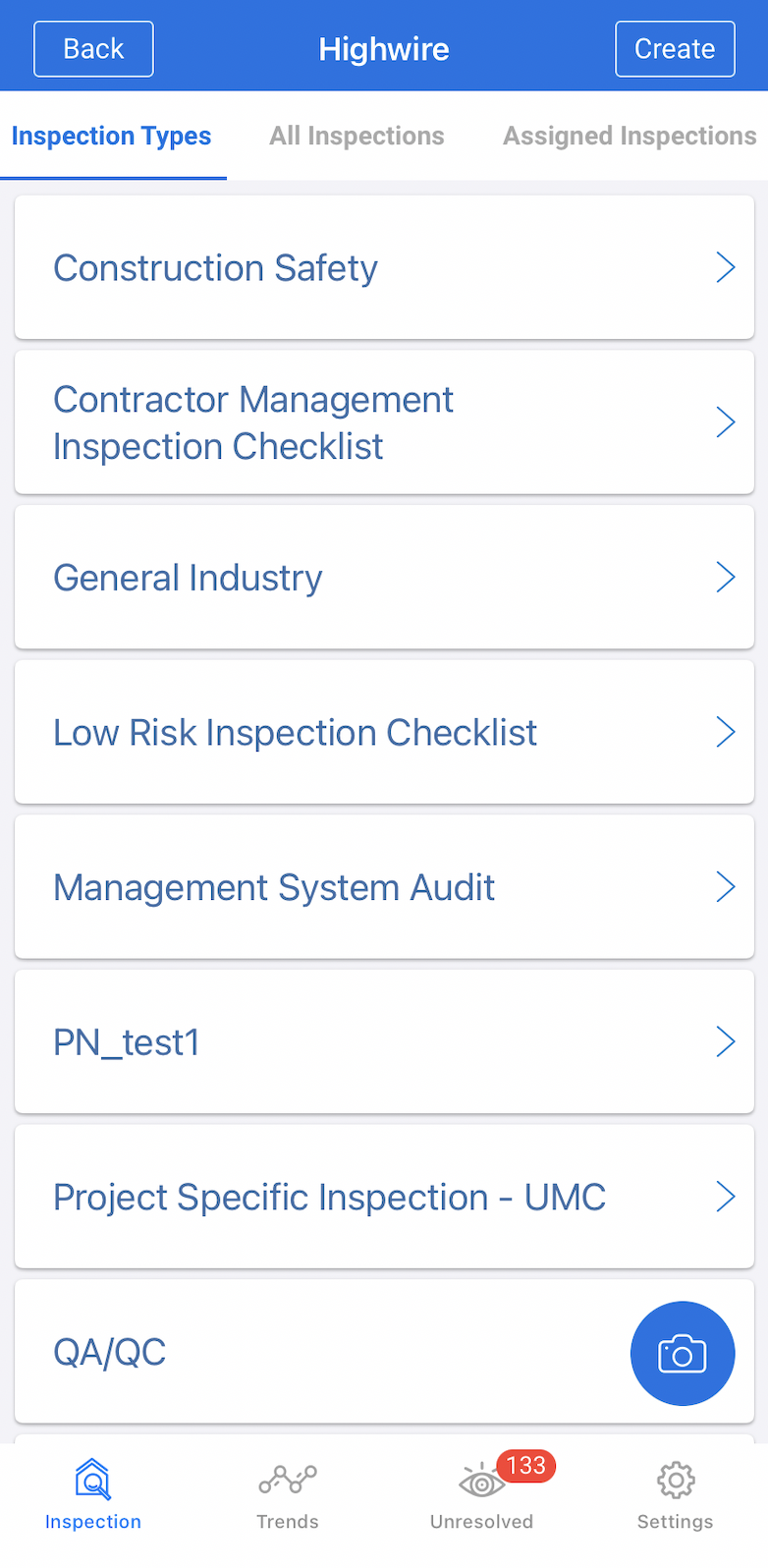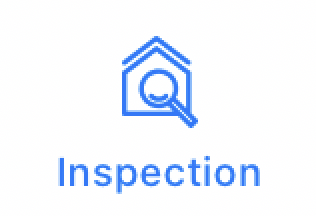 This area lists the Inspection Types and Assigned Inspections. You can also access existing inspections by tapping an inspection type or choosing the 'All Inspections' heading. You can also Create an Inspection from this screen by tapping 'Create' in the top right of the screen.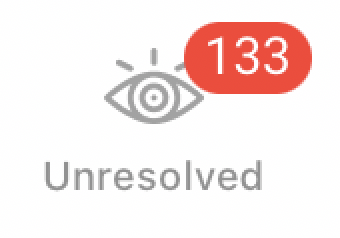 You can click this icon to view a list of unresolved negative findings for your projects. These are negative findings that have not yet been marked as corrected. You can click on any listed finding view, edit, or mark as corrected.