You can begin an inspection and create details of the inspection by following the steps below. You will be guided on how to choose contractors and how to choose a category.
Starting an Inspection
You can start a new inspection in two ways.
Tap 'Create' in the top right of the main menu and then on the next screen choose the inspection type.

Tap the inspection type (Construction, Management System Audit, etc) from the main menu and then tap 'Create' in the upper right-hand corner of the next screen.
Either option will activate the app's GPS feature which will attempt to locate the nearest project/site.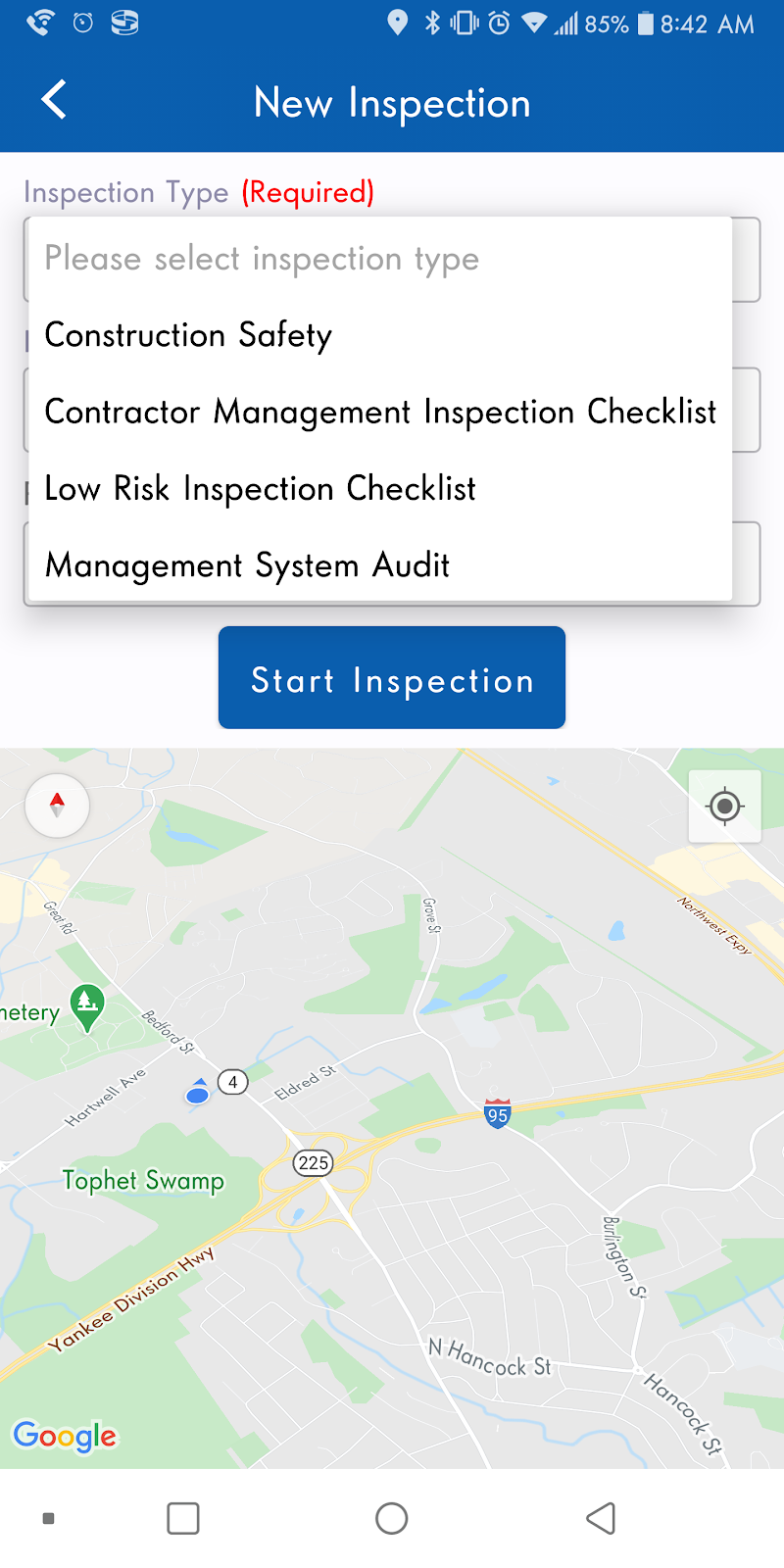 If the app locates the correct project, click 'START' to begin the inspection.

If the app does not locate the correct project tap the project name to choose a different project.

If the GPS signal is too weak, you will be able to choose the project manually by selecting 'Tap Here' next to Project.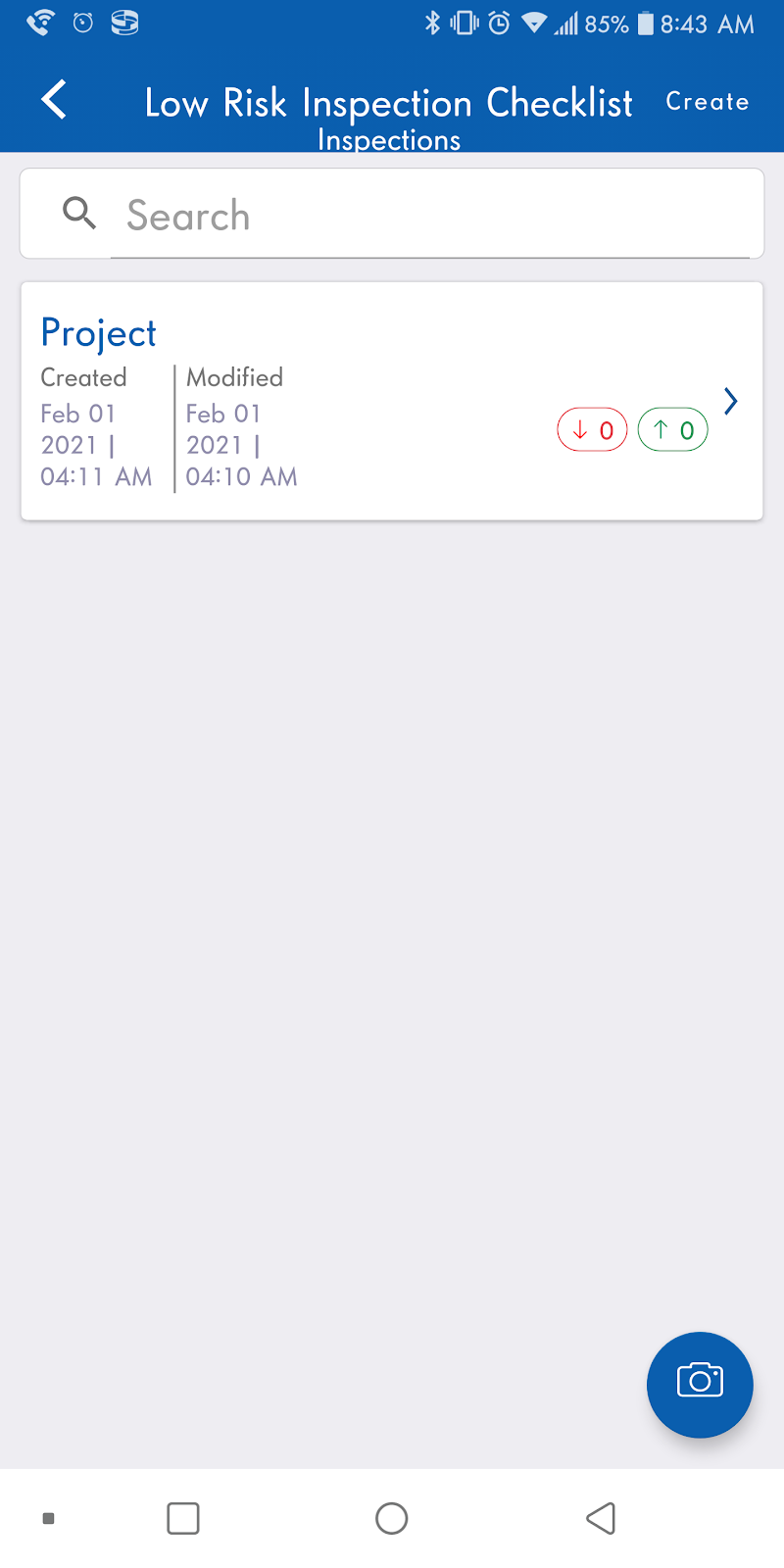 Choosing a Contractor
The first step requires you to choose a contractor related to the inspection.
Green: General Contractor
Dark Blue: Premier Tier Subcontractor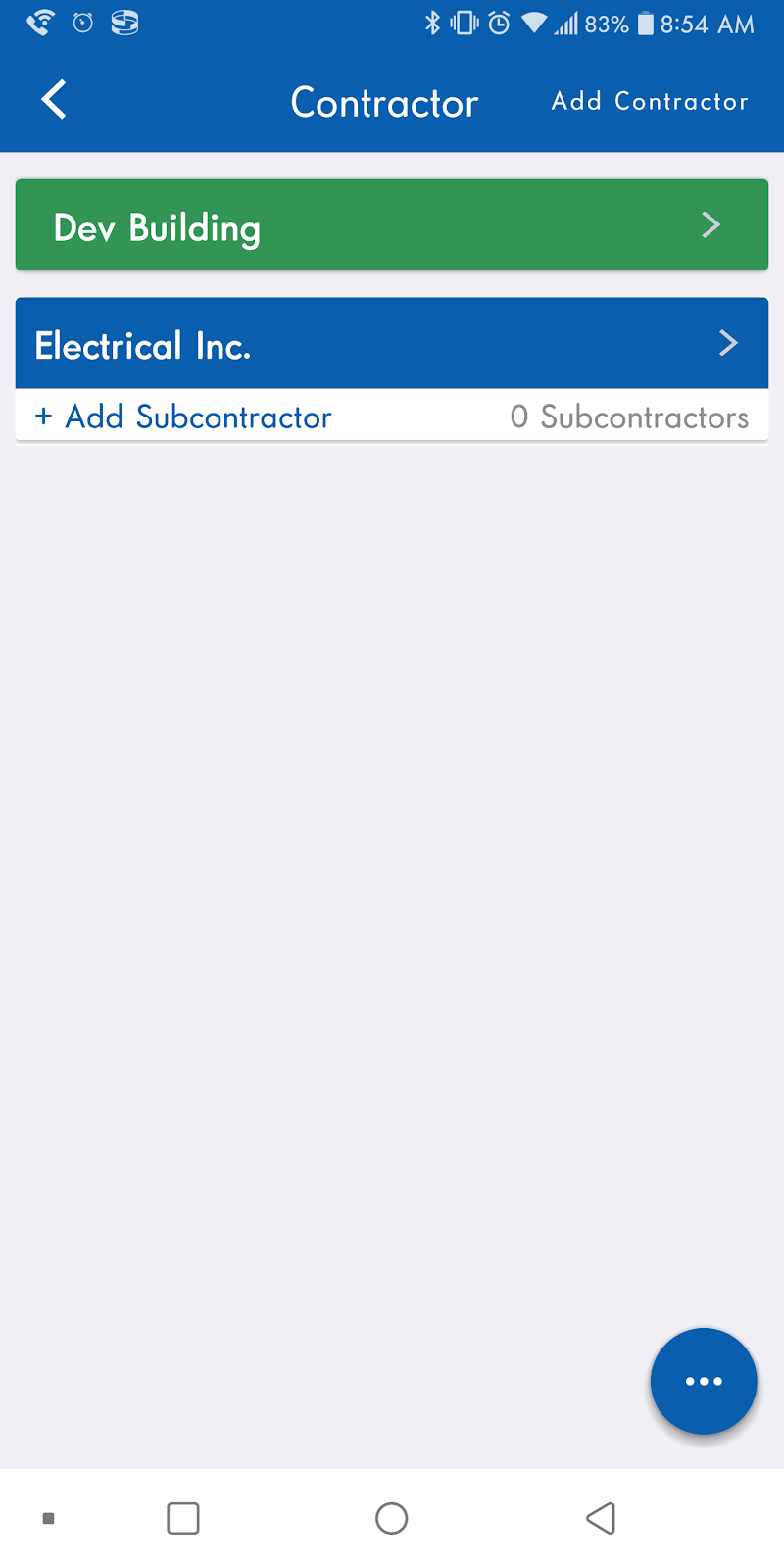 All findings, both positive and negative, are assigned to a contractor for reporting and data aggregation purposes.
Once you choose a contractor, you can proceed to a list of categories.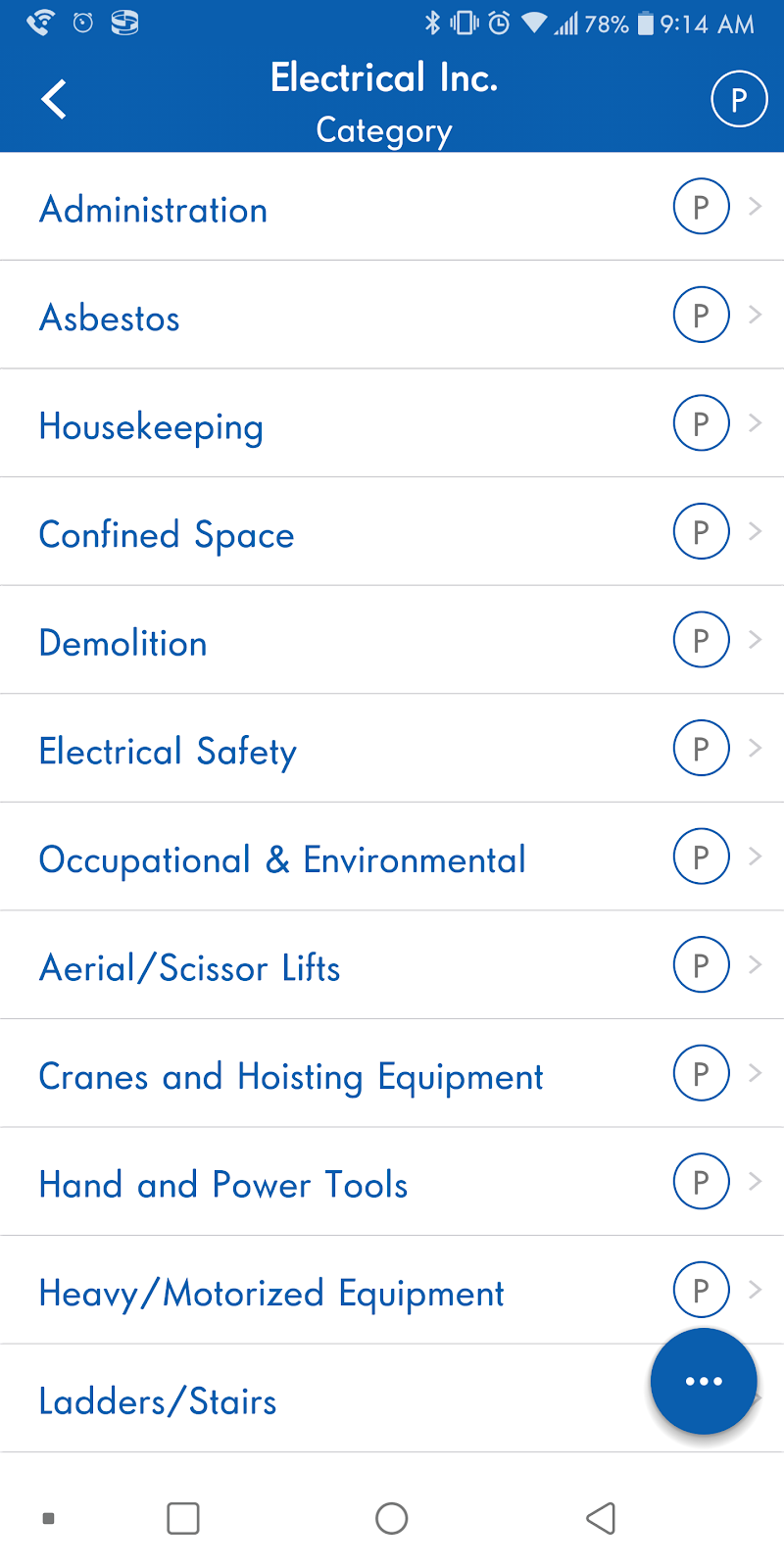 If the contractor that you are observing on site has not been added to the project through the web application, you can add them to the project from the Contractor Selection screen above.
To add a prime-tier subcontractor, tap 'Add Contractor' in the upper right-hand corner (red box).

To add a lower-tier subcontractor, tap the '+ Add Subcontractor' symbol in the prime tier subcontractors bar (yellow box).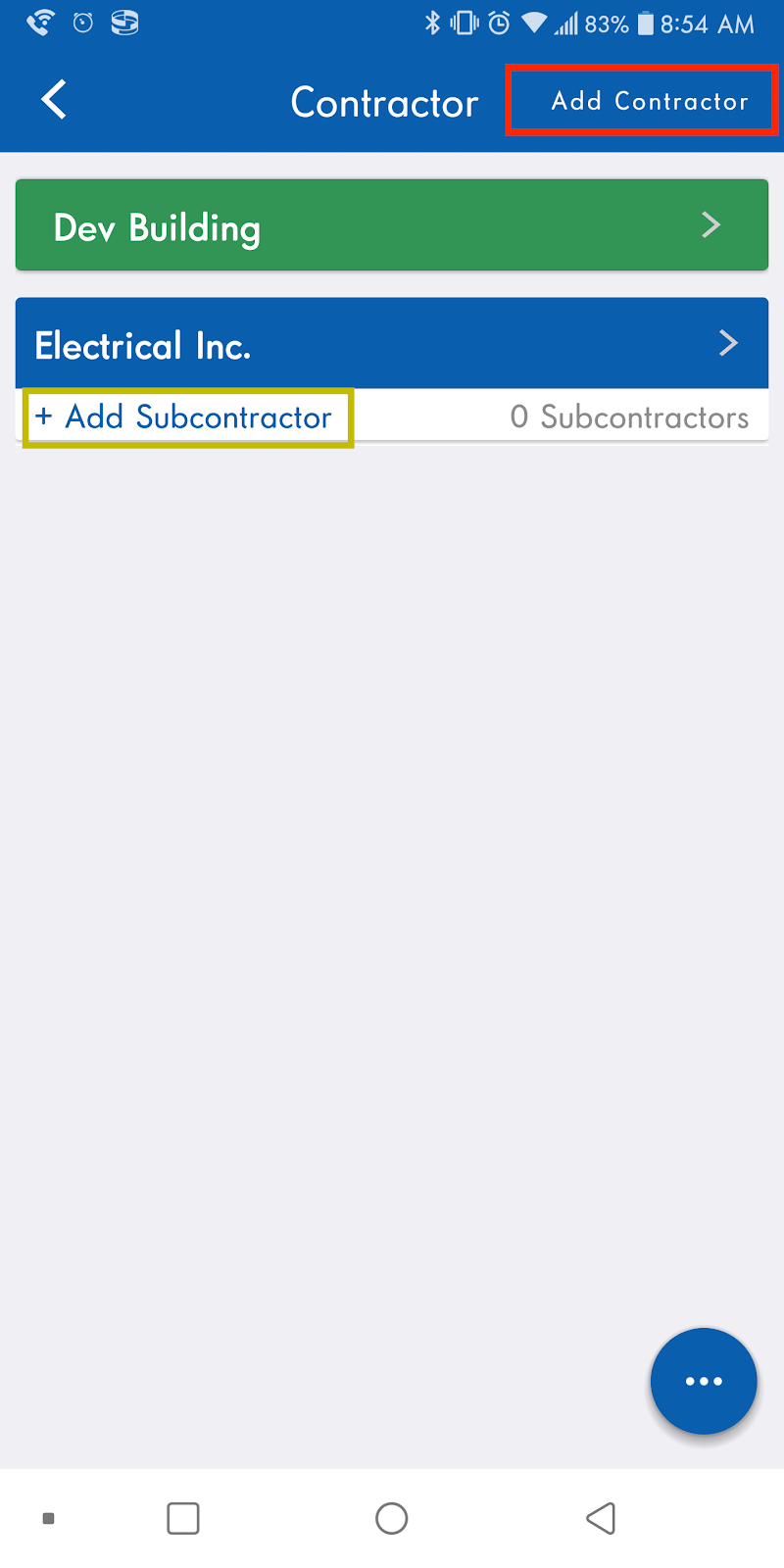 When you add either a prime-tier or lower-tier subcontractor, you will see a pop-up selector wheel.

The selector wheel is populated with all subcontractors in your company's inspection database.
To avoid duplication of subcontractors in the database, MAKE EVERY EFFORT TO find the subcontractor in the selector wheel first.
If the contractor has any type of abbreviations in the company search for the unabbreviated portion of the company name. For example, if the company name is ABC Electrical Inc. search for 'Electrical' to avoid issues with spacing and abbreviation impacting the search results.
If the subcontractor is not available as a selection, then you can type the subcontractor's company name in and select 'Add'.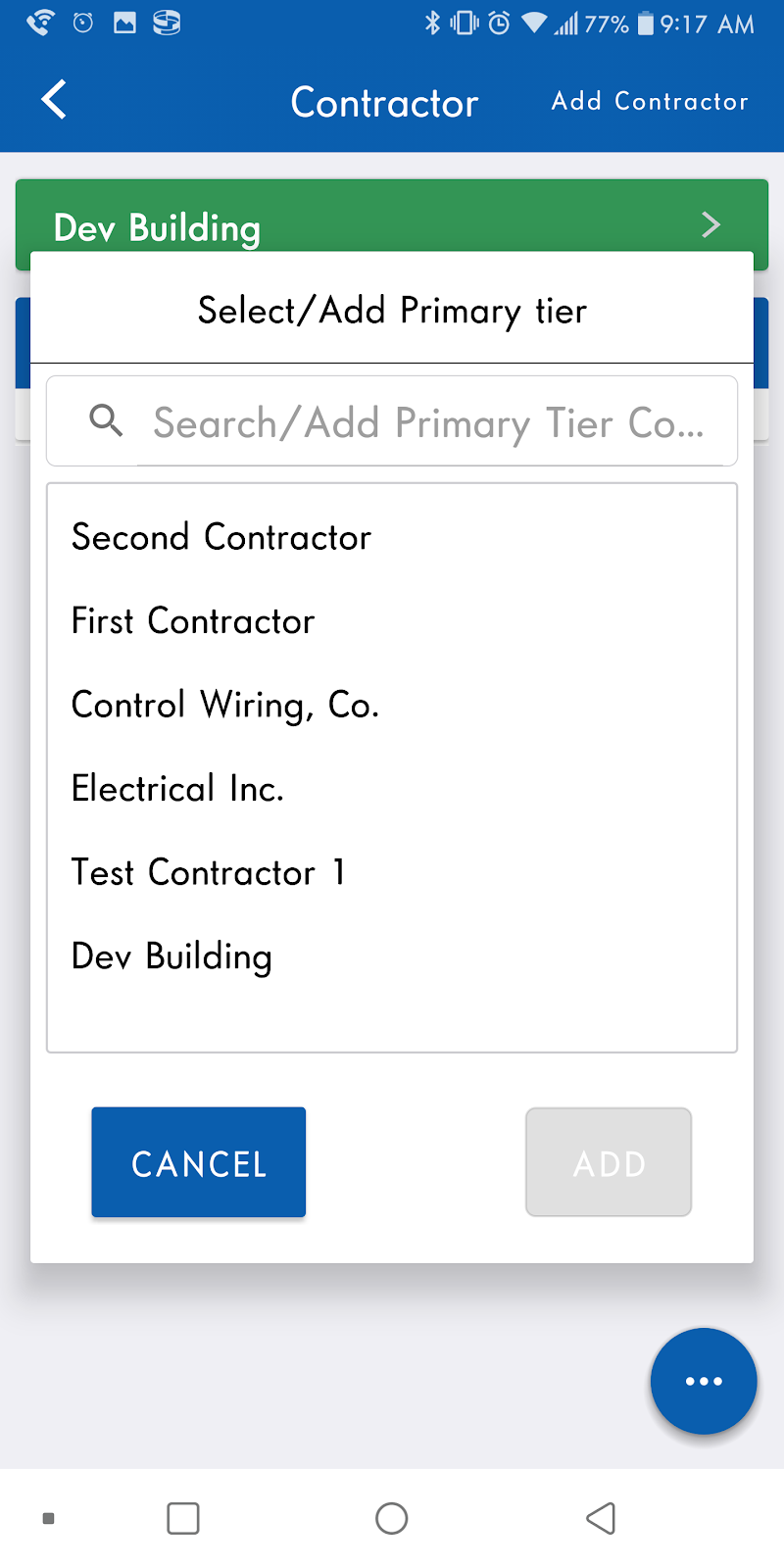 Choosing a Category
After selecting a contractor, you will be prompted to select a category (left).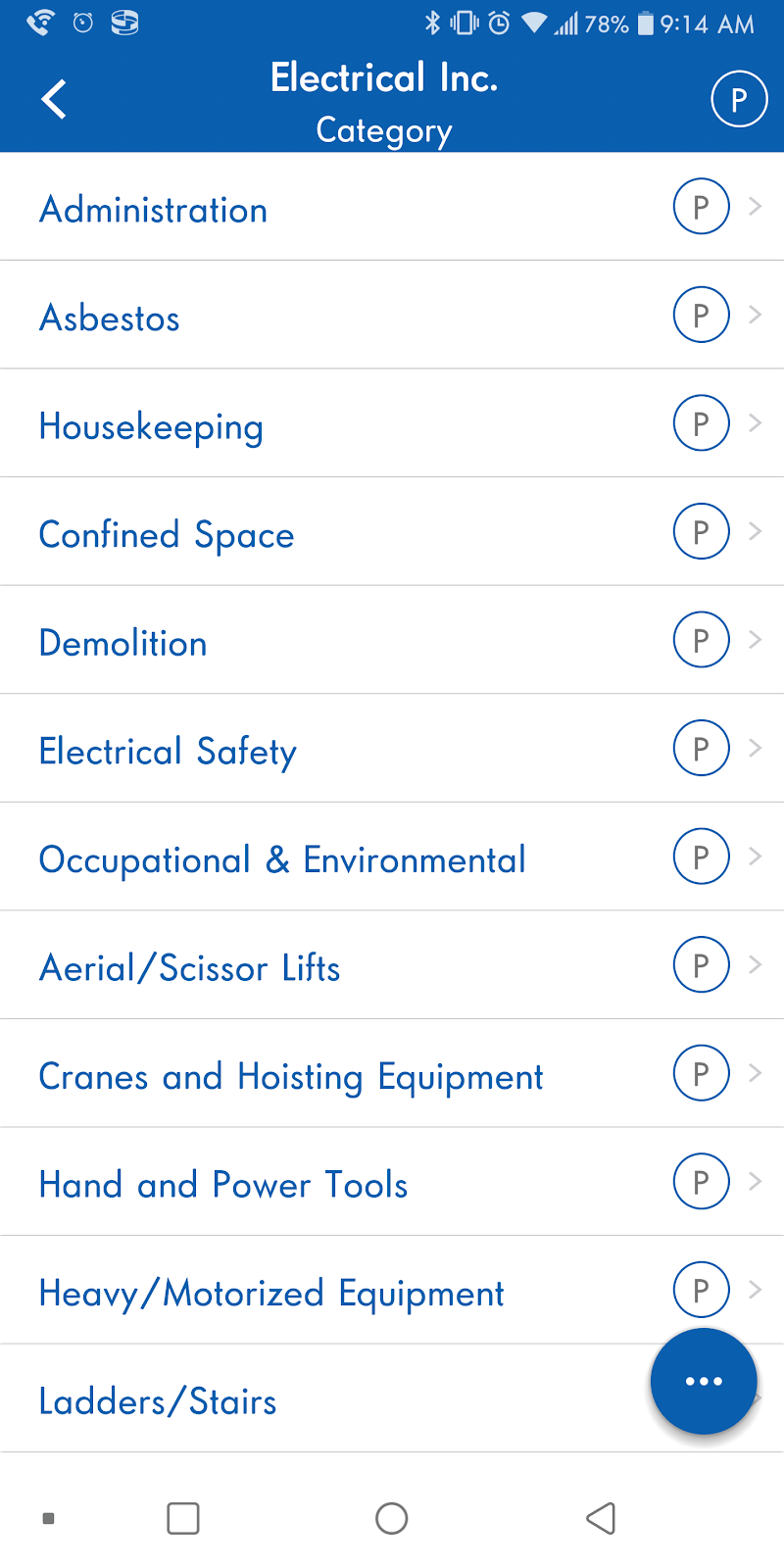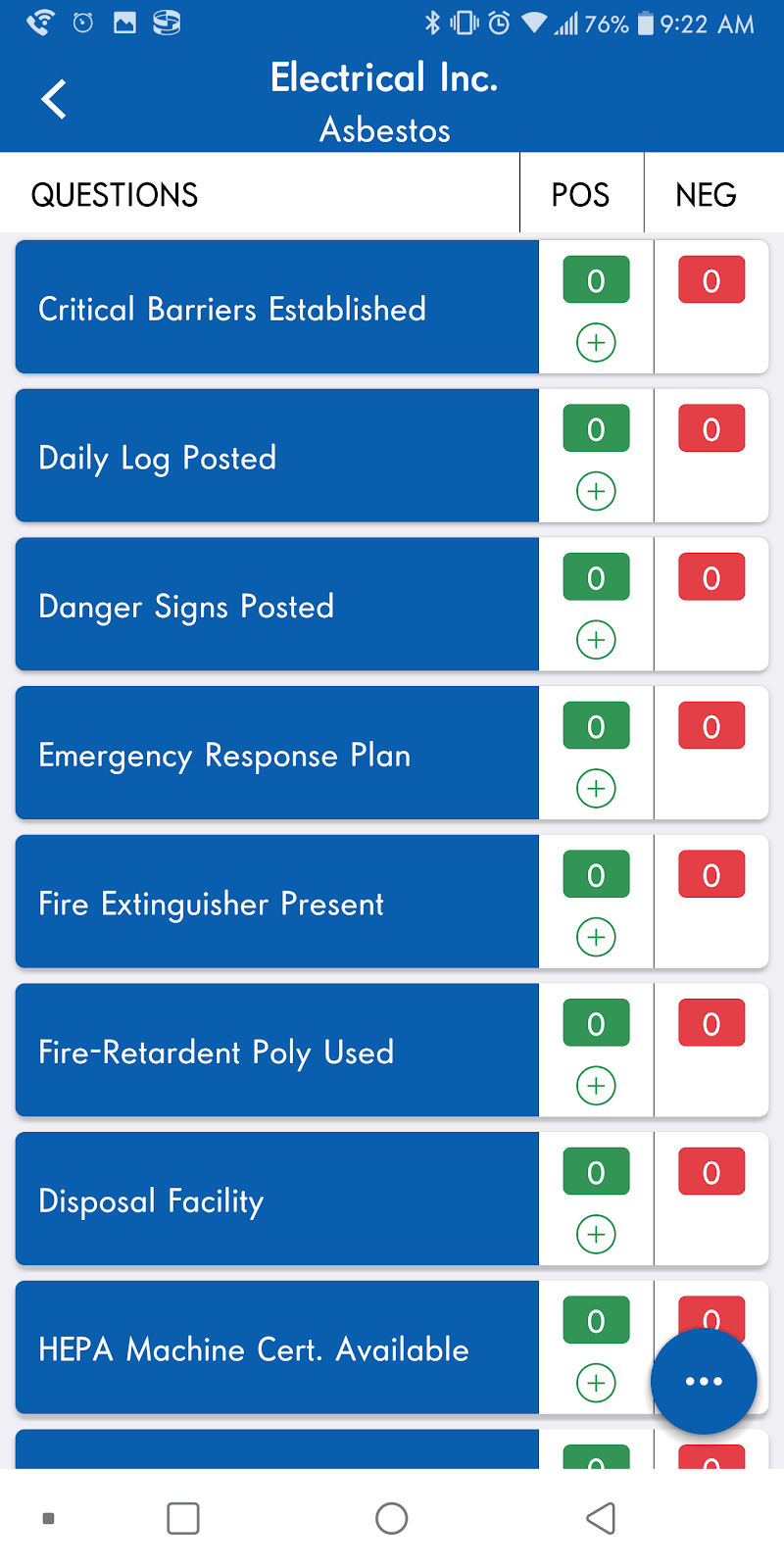 Once a category is selected, you will see the list of questions (right).
From here you can add Positive or Negative Findings. Please visit the help article 'Adding Findings' for more details on adding findings in the app.