Once your profile has been completed, you will have the ability to download a certificate that shows your profile overview and score. Some partners that you work with may request this information for their records. Hiring Partners can also download this information from your profile if needed.
To find your certificate, please do the following:
1. Navigate to your Dashboard tab on the left-hand panel.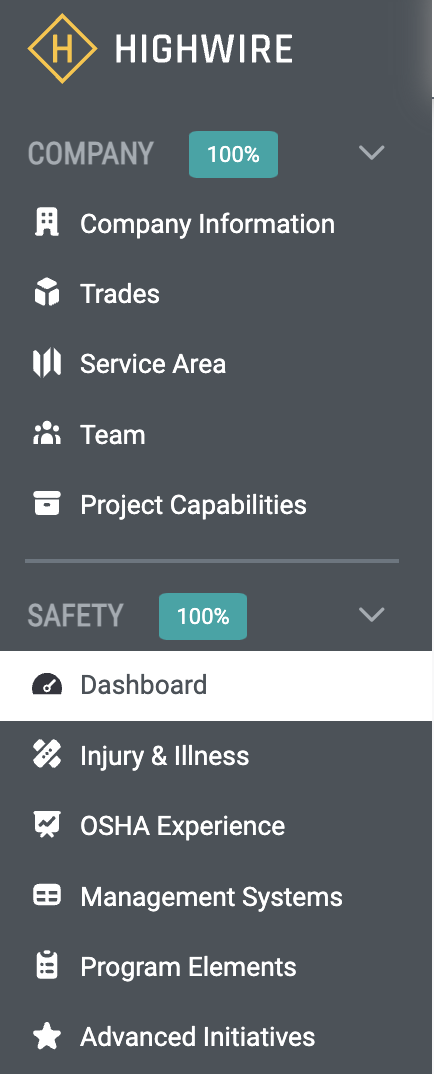 2. On the right-hand side of this page, you will see a box titled 'Certificate of Completion.'
3. Click 'Download Certificate' to access the file.