The Dashboard contains useful information related to your enrollment; such as Profile Status, your Company Information, your renewal date, receipt information and the hiring partners you have selected to view your profile.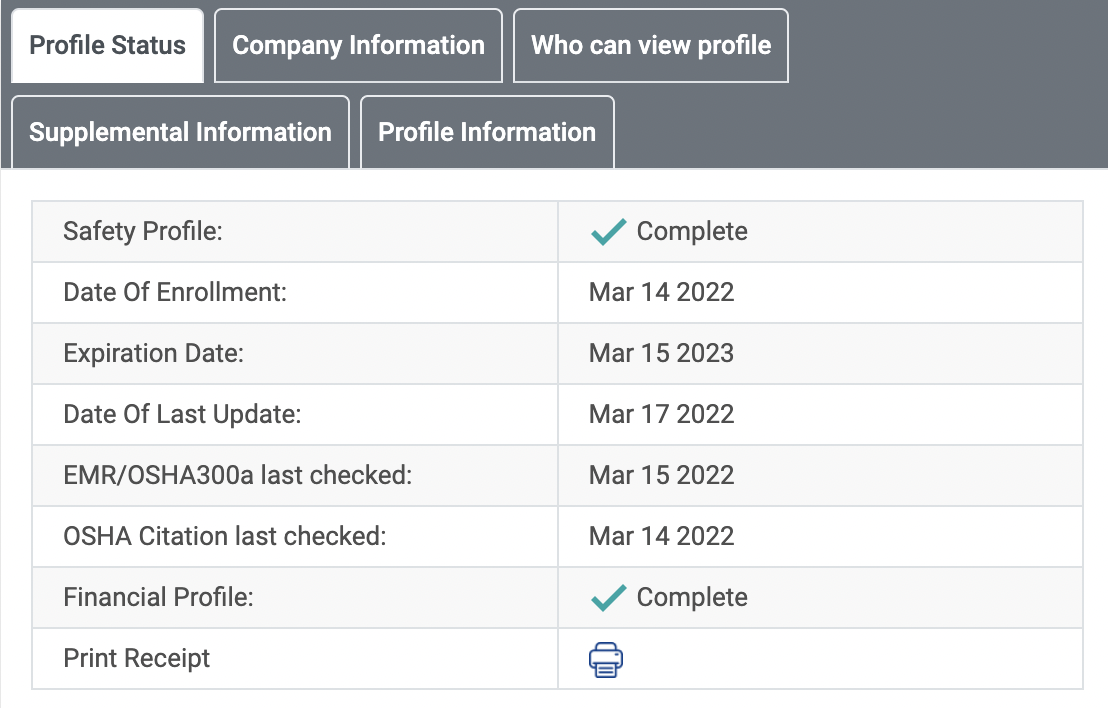 Completed profiles will also have the option to download your certificate from the Dashboard tab, on the right-hand side of your screen. Further details can be found here.


For further details regarding your Dashboard and score, please click here.
Updated