This article will review where to see the recent billing history of the profile, where to see upcoming renewal costs, and how to cancel the profile.
Please note the Administrator of the Highwire profile is the only user that can manage the Highwire billing and subscription information. Please take a look at this article here regarding profile user access permissions.
Reviewing and managing subscription information can be done by accessing the 'Manage Account' sections as described below.
In the upper right of the profile, there will be the primary contact name and an arrow pulldown next to it. Once the arrow is clicked, the Company Name, ID, and the tabs 'Profile' and 'Manage Account' will be visible.
1. Navigate to the top right of the profile and click on Manage Subscription.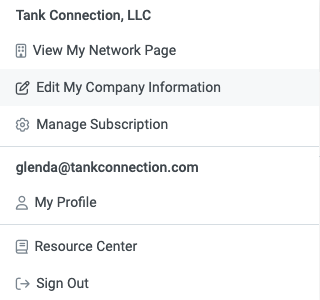 2. Click on Manage Subscription from the left-hand panel.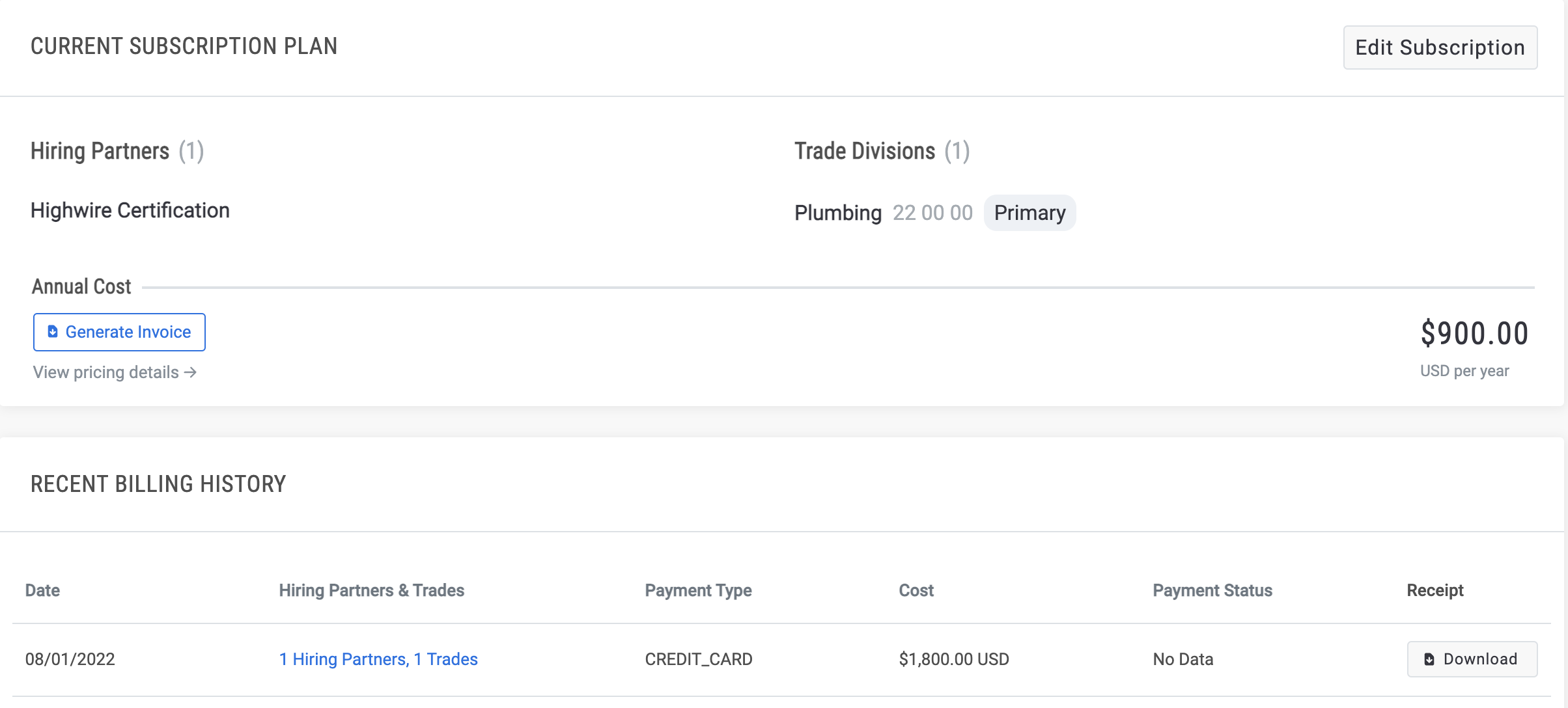 3. This page will show the company's current connections and the upcoming billing cost and renewal date.
To be removed from automatic renewal, select 'Manage Auto Renew'.

Select 'I wish to turn off auto-renew' and select the reason why you are removing automatic renewal.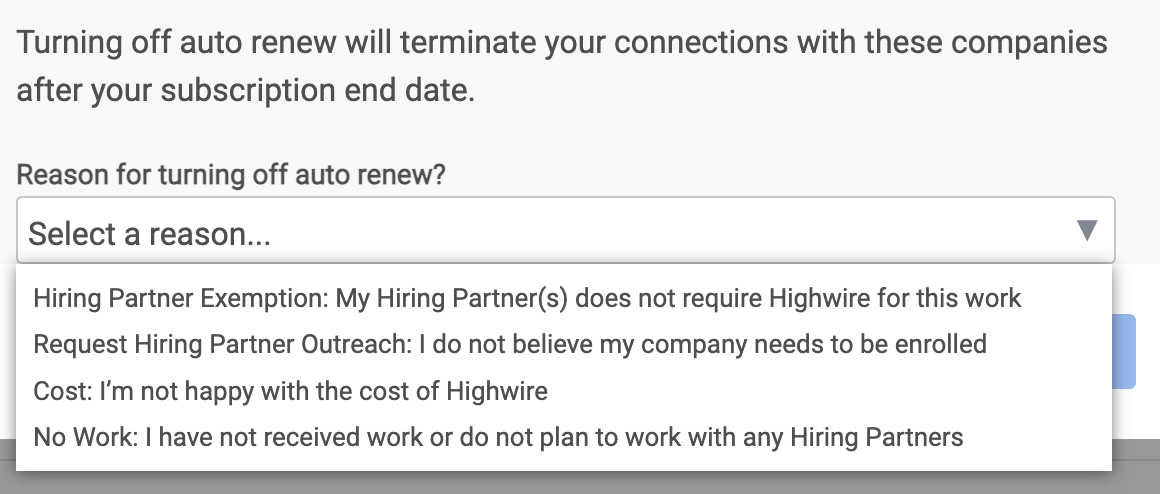 The profile will remain active and visible to the selected Hiring Partner(s) until the expiration date occurs.
You can always update this section and renew your profile at any time.
If you need to update the payment method on file for the profile, please follow steps 1 and 2 above.
Then click on 'Update Payment Method'.