This article shows each of the tabs required to be completed for your Highwire Financial Profile.
Finance Section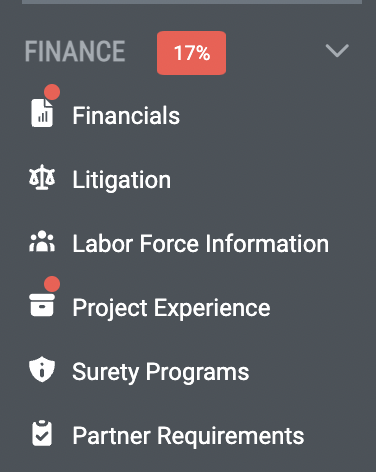 In the Financials tab, the first step is for companies to upload their most recent financial statements. The financial statements are reviewed, key values are extracted, and key financial ratios are calculated and displayed in the financial analysis tab. Ratios and the quality of the financial statement are used to generate a financial scorecard.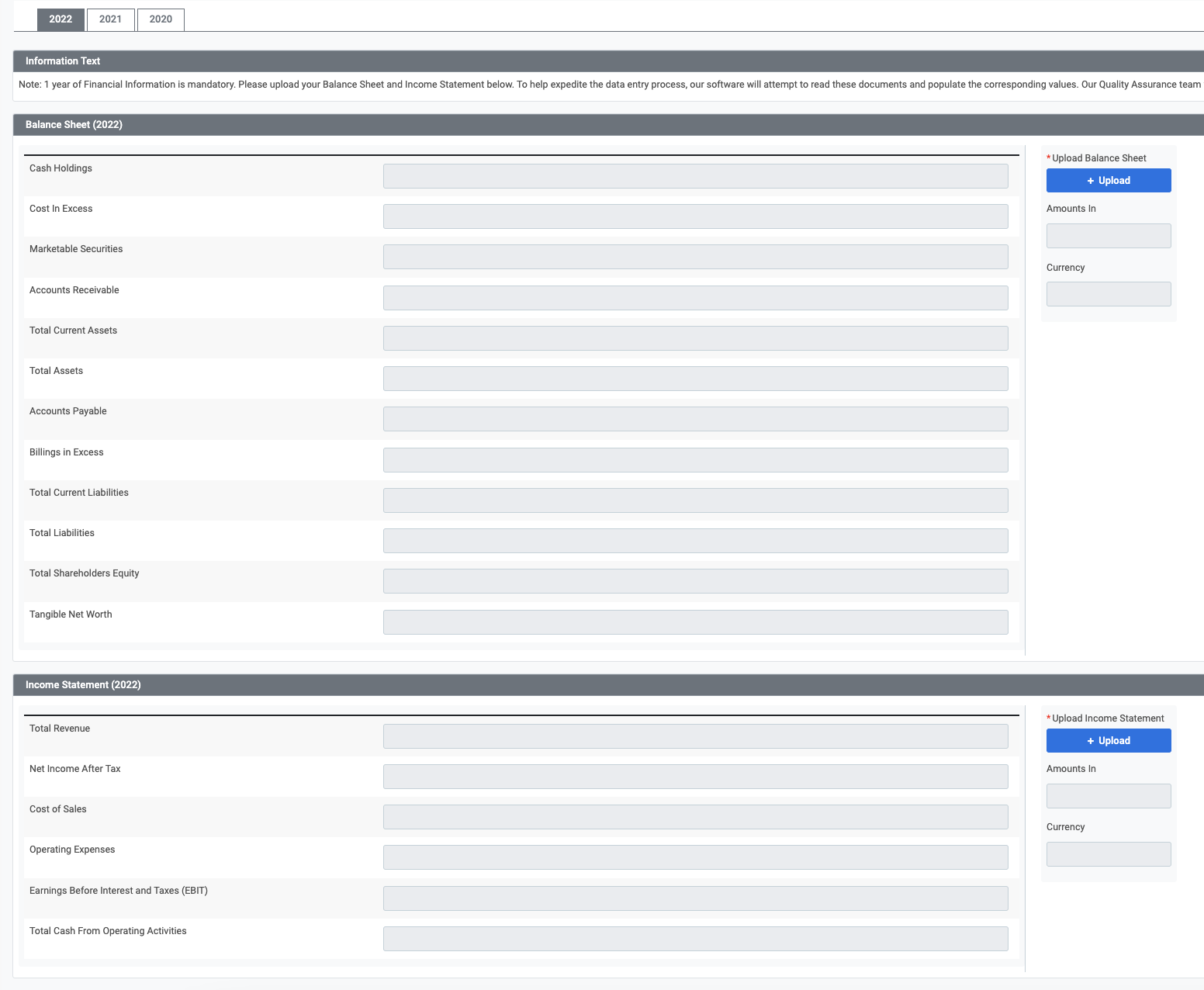 Litigation

If the answer to any of the questions above is 'Yes' then additional information is required (upload of documentation or explanation).
Bank Information

Trade Credit References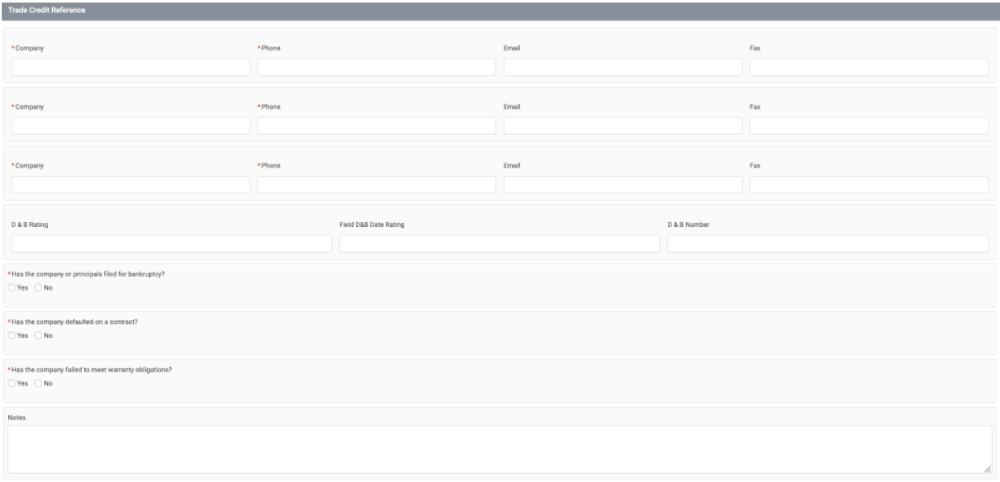 Work In Progress and Backlog

Volume of Work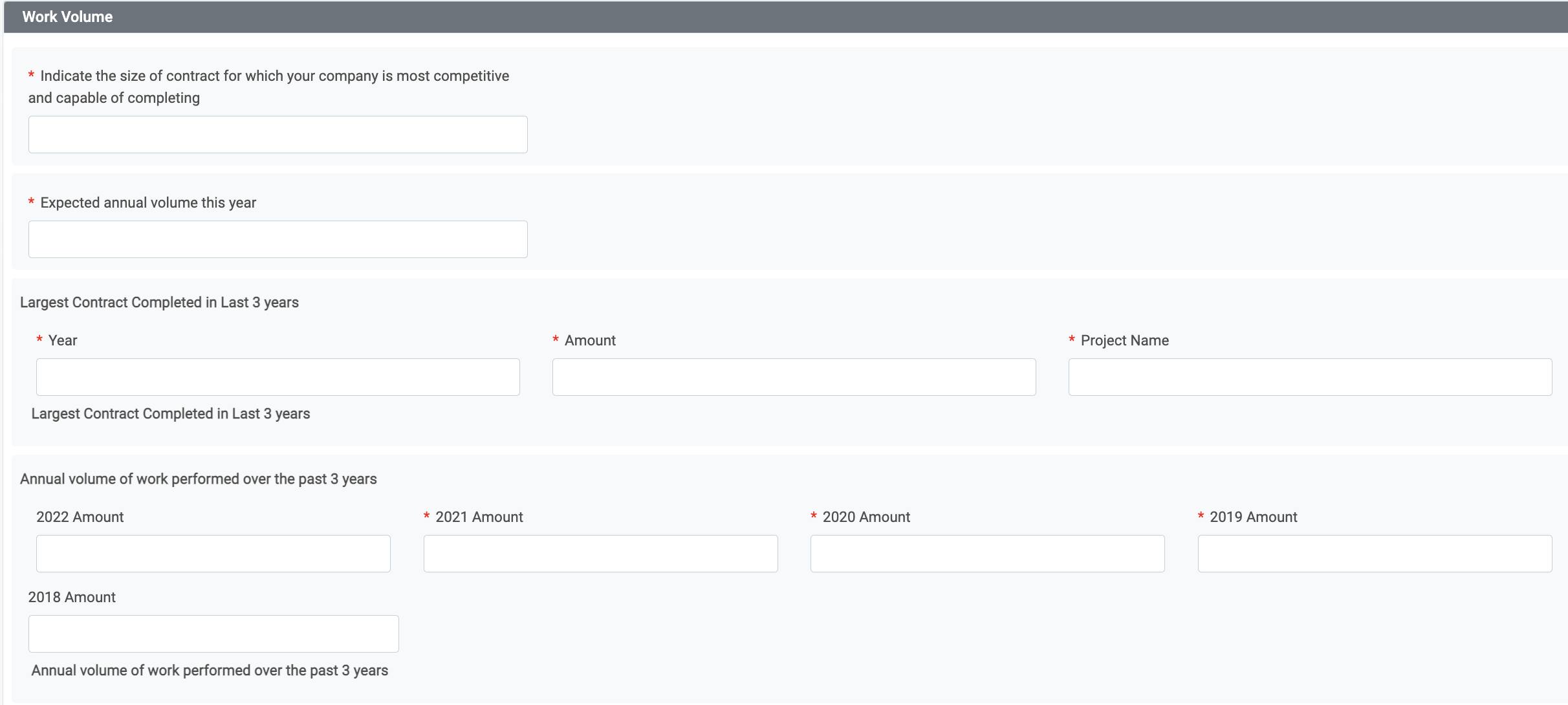 Labor Force Information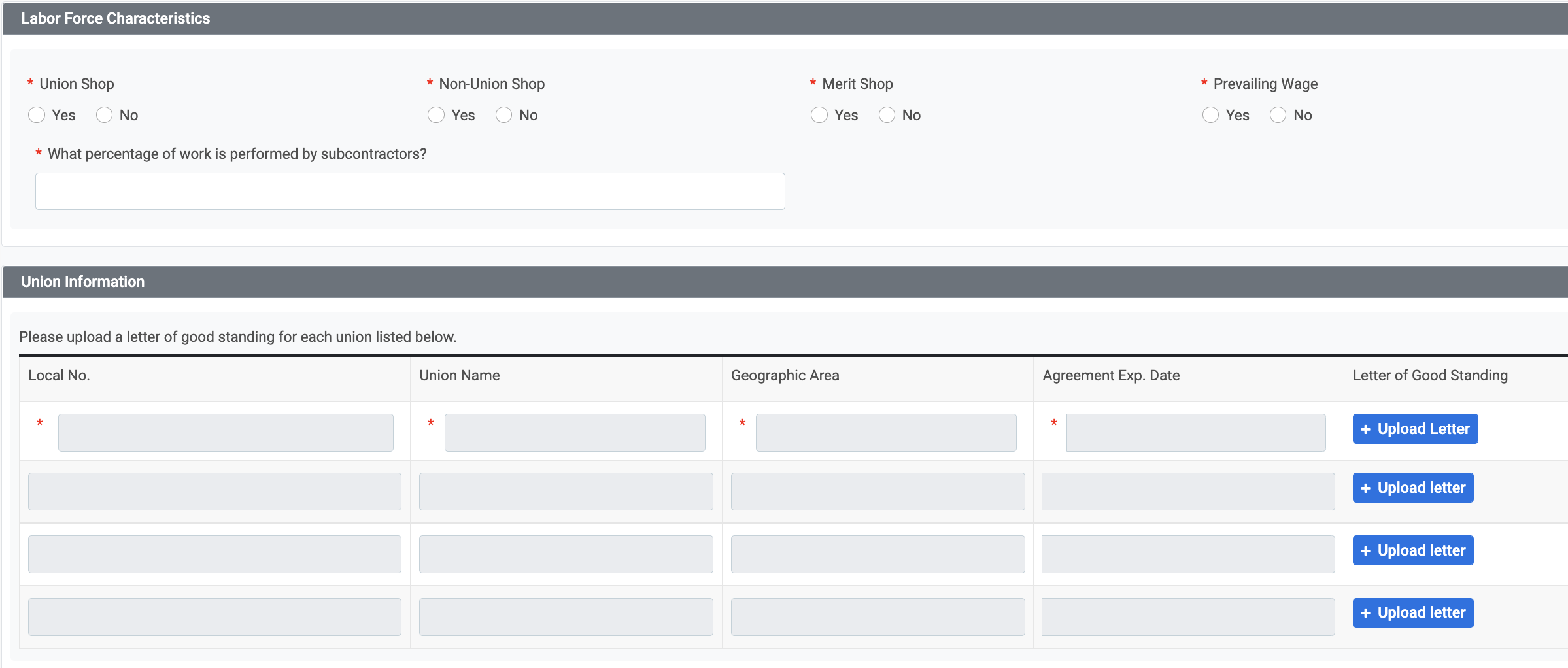 Surety Programs