This overview details information on the sections in the Safety Dashboard tab and how points are generated for the score.
In a completed Dashboard, you can see your company's total safety score and the breakdown of the scoring from each tab. The Dashboard tab displays all of the safety information that you have provided. The scoring is from 0-100, with 100 points possible.
If you are located outside of the USA, the scorecard may have slightly different terminology but is still scored as we describe below.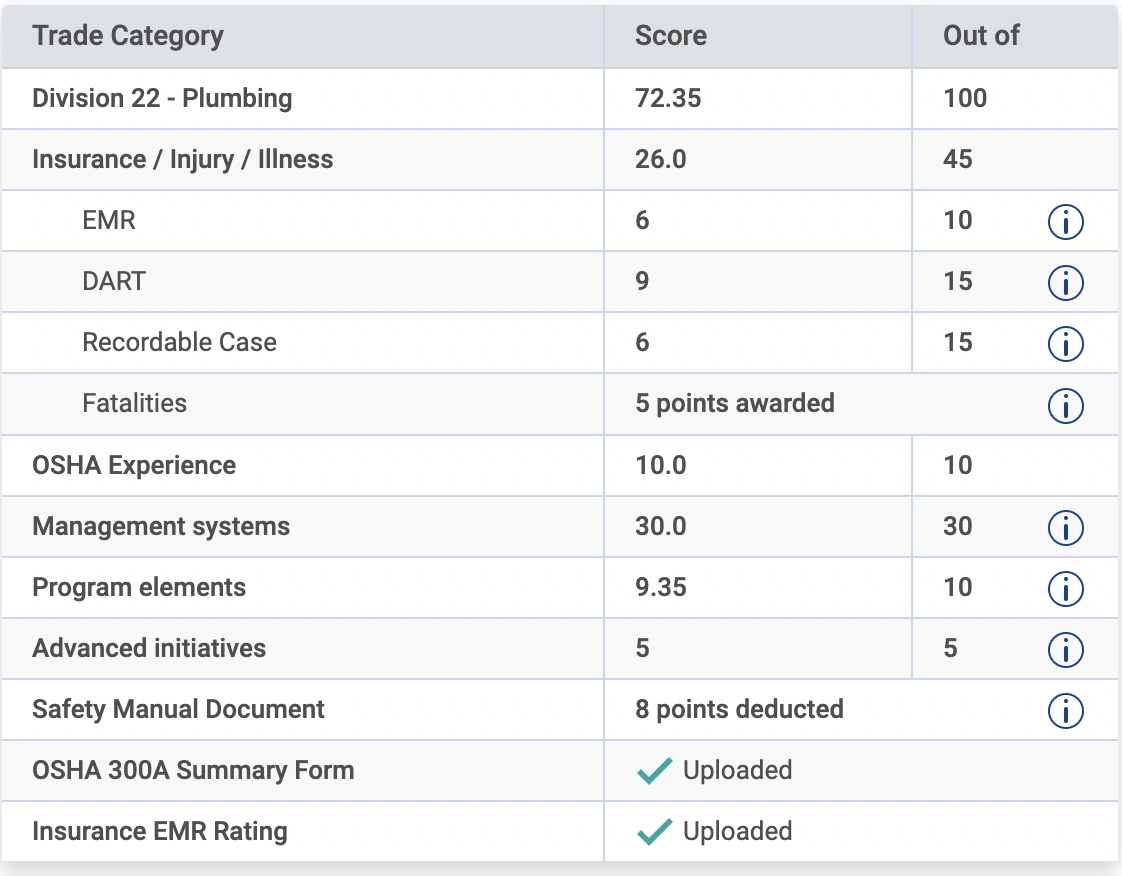 You can see that there are a total of 26 points (out of 55) available for lagging indicators (past experiences). These include all sections from the Injury & Illness and OSHA Experience tabs:
EMR

Fatalities

Recordable Cases

DART

OSHA Experience (citations)
To view the formula calculations for the score related to the "Injury & Illness" section, click on the blue info icon.

There are 44.35 points available (out of 45) for leading indicators or programs. These include:

Management Systems

Program Elements

Advanced Initiatives
You can learn more about improving your score by visiting this article here.
The dashboard tab will also identify strengths, weaknesses, and a Trending Safety Analysis by Trade that can also help guide you to further develop your programs.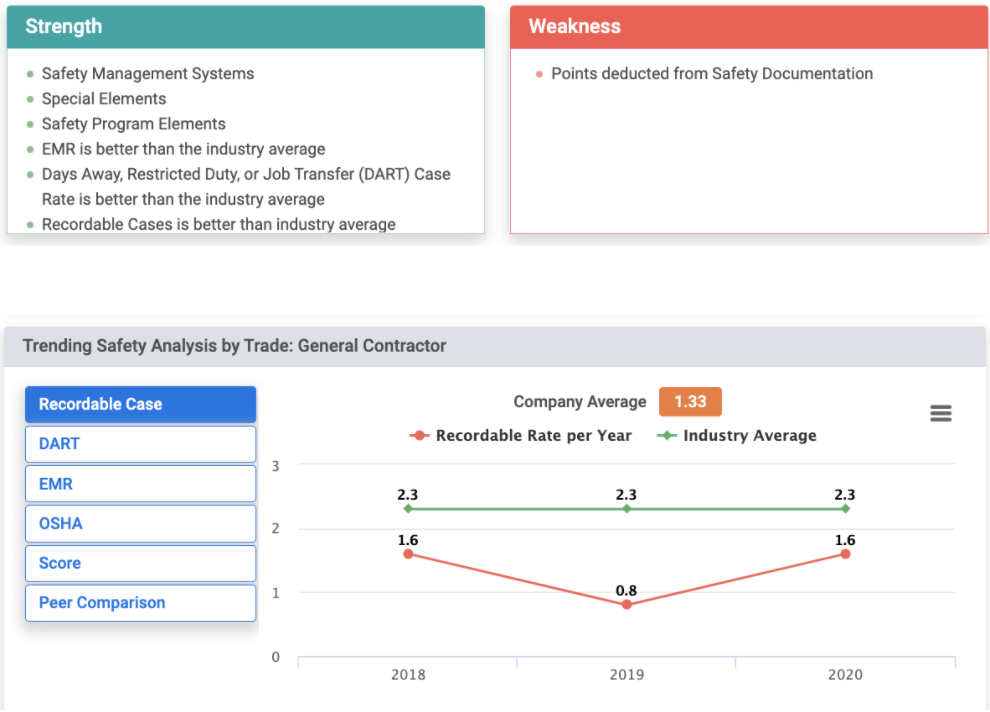 If you believe that your uploaded documentation sufficiently addresses any discrepancy you can request that Highwire conducts an additional review.
To expedite the review of your documentation, we need you to provide us with the following information:
Reference the specific deduction/question you would like us to review (tab and question number)

Provide the file name of the uploaded document where the content can be reviewed

Provide the page number(s) where the content can be reviewed
If you do not have a program to support the discrepancy, you can visit this help article for guidance on what a typical safety program should include and for guidance on the importance of safety management systems: Elements of a Safety Program.
A manual review of the documentation can take a few business days for our Certified Safety Professionals to complete. We will notify you via email when this review is completed.
Please feel free to contact us by clicking the Help Icon at the top right of your profile.



Updated